Even as a knowledgeable Thirsty Bastard and writer, it's not often that I get asked about vegan beer. It just doesn't come up very often. According to the Reinheitsgebot, vegans have nothing to worry about. Spoiler alert: Some beer isn't vegan.
Most people aren't super hardcore about researching what ingredients are in their beer (unless they have an allergy) and they just assume that there aren't any animal products in the liquid, which is mostly true (with the exception of occasional use of milk and honey). I suppose the question of what is used to make beer is actually a reasonable request because, when beer isn't vegan, it's most likely because of the filtering process.
Considering that there are more than 16 million people in the US who identify as vegetarian or vegan, the question, "Is beer vegan?", is bound to pop up from time to time. When it comes to food labeling, the FDA has strict regulations for labeling animal-derived ingredients, however, the laws are much murkier when it comes to labeling alcohol.
What's In Beer?
Beer is typically made from four main ingredients: malted barley, hops, water and yeast. Some breweries will add in corn or rice rather than using pure (and more-expensive barley), and sometimes oats will be added to stouts for a smooth, rich texture.
Brewers in Belgium started the trend of adding fruits and spices (like coriander, orange peel, raspberries or cherries) which has caught on in the 21st century, particularly in the creation of the increasingly popular style of "sour beer" (which has roots back to Belgium) – beers that are intentionally acidic or tart due to wild yeast or bacteria.
Big Beer vs. Craft Beer
When it comes to mass-produced, yellow, fizzy, commercial beer, if you're vegan, you're probably in the clear to drink these without questioning the ingredients and whether or not there might be some unexpected additives. But – according to vegan.com – it's usually with the premium craft beers where people who are closely watching their ingredients get into trouble.
What's Non-Vegan About Beer?
Breweries might be adding things to beer that you're unaware of – such as animal products like gelatin, glycerin, and lactose or casein, which are derived from cow's milk. Other breweries might filter their beer using the body parts of fish (isinglass). Either way – if you're actually drinking animal product derivatives or if your beer is passing through an animal substance, it wouldn't be considered "vegan beer" by hardcore vegan standards.
got Isinglass? Beanie Skull Cap with Fleece Liner, Black
SOFTER THAN A BABIES BOTTOM - This beanie is soft. And we dont mean lightweight soft. We mean this thing is softer than any other beanie out there. Its 100% acrylic with a 100% polyester fleece lining. Did you catch that? Its got a fleece liner for ultimate warmth and softness. This is the only of its kind on the market.

EVERYONE LOVES A GIFT - This beanie is perfectly gift worthy if you have someone in your life that needs to add a little humor or a little wit in their life. Maybe theyre not the type of person to say it but theyd rather wear their emotions. This gift worthy beanie is perfect for Christmas, Fathers day, Mothers day, Birthdays, or any occasion really. It is never a bad thing to give a gift just because. Someone will love this for sure.

USE IT WHEREVER YOU PLEASE - First and foremost this beanie is perfect for winter sports or even just winter weather. Whether youre snowboarding, snow shoveling or you just have to be outside in low temps, this is your beanie. It isnt just a winter item though. You could wear this on brisk nights during all of the other seasons as well. Weve even had folks tell us they wear them during summer to keep the sweat contained. Either way it is a versatile item.
Prices/Images/Reviews pulled from the Amazon Product Advertising API on:
Product prices and availability are accurate as of the date/time indicated and are subject to change. Any price and availability information displayed on the respective Amazon site that you are redirected to at the time of purchase will apply to the purchase of this product.
Wait, What Is Isinglass?
Isinglass is a substance that is derived from the swim bladders of certain fish. It comes from the Dutch word "huisenblas", which translates directly to "sturgeon's bladder"- sturgeon is the type of fish traditionally used for brewing purposes. Isinglass is a traditional finings – a substance that is used for clarifying liquid by causing yeast to precipitate out of suspension, leaving beer clear.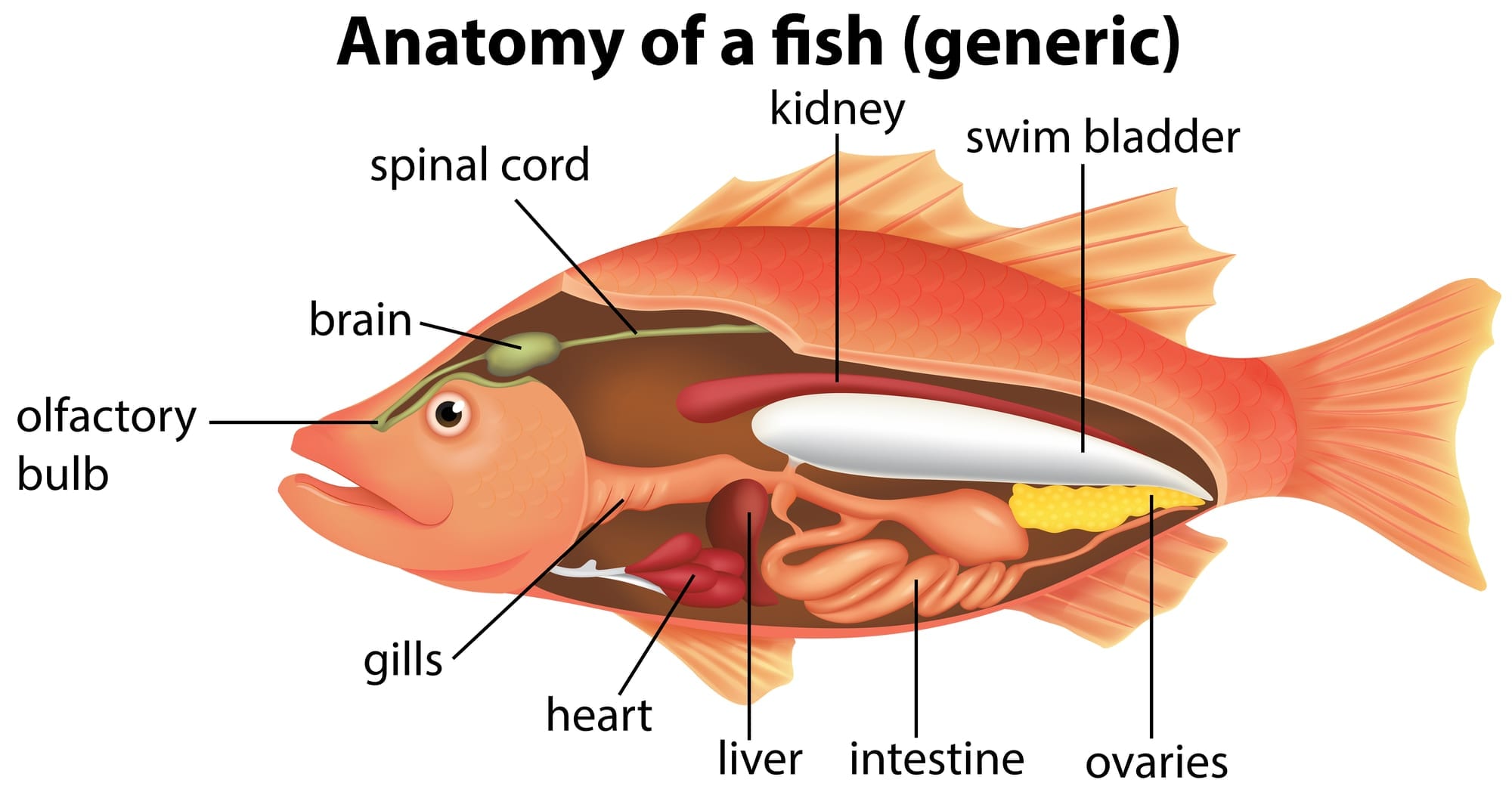 When isinglass is used as a fining agent for beer, it has the ability to settle yeast and beer proteins very quickly and can do so repeatedly. This is helpful when brewers make cask-conditioned ales – a process when draught beer retains yeast to enable a secondary fermentation to take place in a cask in the pub cellar. Cask-conditioned beer is the traditional drink of the British pub. This beer is neither filtered nor pasteurized.
How Was It Discovered That Fish Bladder Could Be Used To Filter Beer?
In 1797 the Encyclopedia Britannica Volume IX published that isinglass was used as a clarification agent in Russia, where they were known for producing exceptionally strong isinglass-made glue.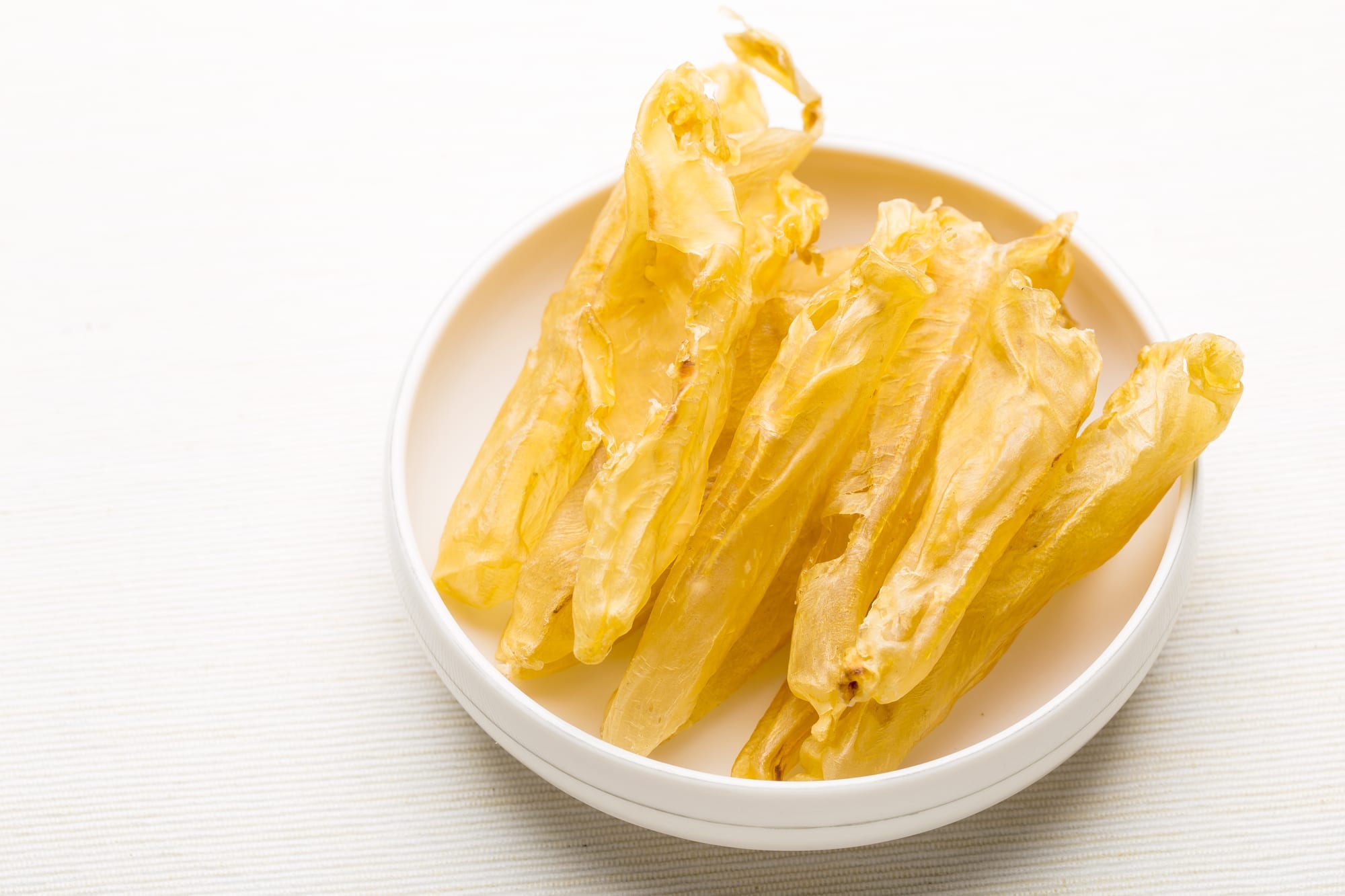 It's unclear exactly how or when the fining process with isinglass began in beer. Perhaps many years ago a resourceful fisherman used the swim bladder of a fish to store his (somewhat acidic?) beer. When he was ready to drink it and poured it out, he then noticed that his liquid had turned bright and clear. Guinness first used isinglass in its Dublin brewery in the mid to late 19th century. (It should be noted that in 2016, Diageo, the company which manufactures Guinness, confirmed that all kegs on the market are vegan-friendly and are made using a new process and not isinglass. Bottles and cans are still not suitable for vegans.)
This day in age, advances in centrifugation and filtration technologies have reduced the practice of using isinglass in beer. For the most part, isinglass is only used in the UK, however, there are some American craft breweries that still use it to clarify beer without the use of filtration.
How Do I Find Vegan-Friendly Beverages?
The best place to find out if your beer is vegan-approved or not is Barnivore.com. This vegan beer, wine, and liquor guide allows you to search a database comprised of nearly 45,000 products to determine whether or not each product is vegan-friendly or not. Since all ingredients don't typically get listed on every label and sometimes brewmasters include animal ingredients either in the products or use them in processing and filtration, using this guide will help you determine the truth behind your liquid.