As the sales and marketing manager for Mystic Brewery in Chelsea, MA, Louie Berceli has his hands full. The company has recently rebranded under his creative direction.
Late last year, he sent me the following email:
Hey there, I'm so happy I finally have a reason to email you. I've been a fan of your blog for a while, you were actually the one who first introduced me to Karl Grandin's art which was a revelation for me.
I'm delighted to bring you the new look of Mystic Brewery.
Hermit Kingdom and Saison Renaud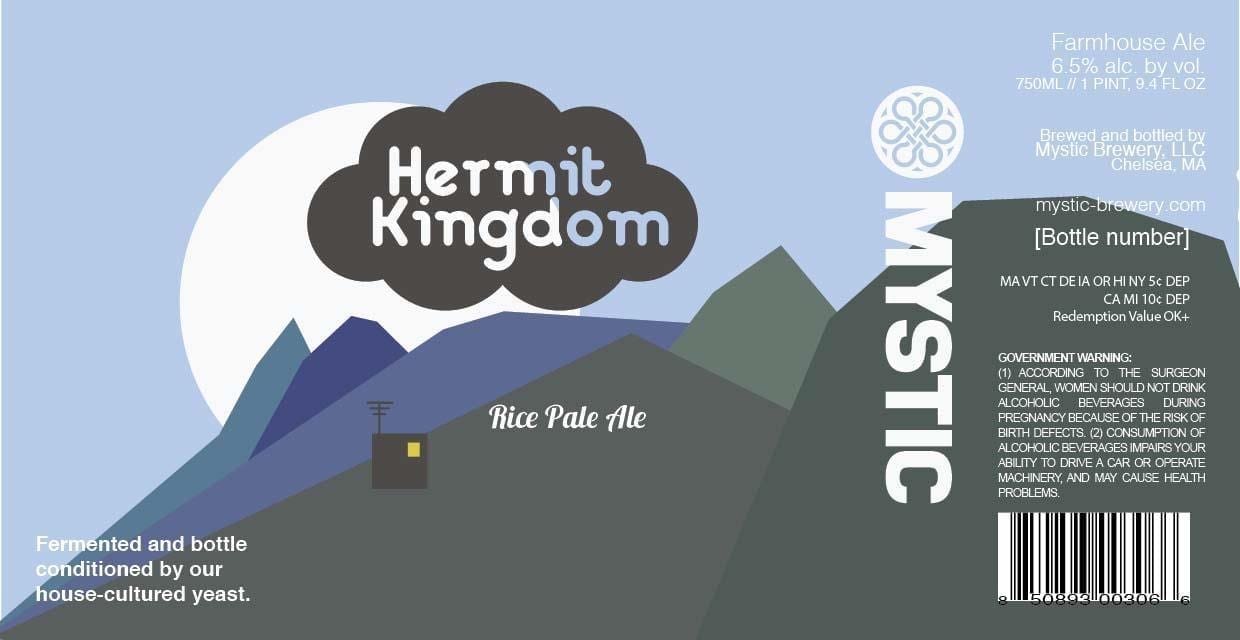 Thirsty Bastards: My favorite label you've done is Hermit Kingdom? Can you tell me the story behind its conception?
Louie Berceli: Hermit Kingdom was a label that kept evolving during the conception of the beer itself. Hermit Kingdom was originally conceived as a winter beer, in that it was meant to convey a sense of cold with its color, light body, and minty hops. My initial designs were all winter landscapes composed with the brand's mid-century Scandinavian aesthetic. Then one day North Korea did something troubling (couldn't tell you what, it all blurs together in the news after a while) and on a whim, I added in a little guard outpost to the design. The addition of that little shack suddenly seemed to pull the whole design together, and the name emerged from the subject matter. That's my favorite sort of project, where everything suddenly falls into place organically.
TB: What is your favorite label you've done so far for Mystic Brewery and why?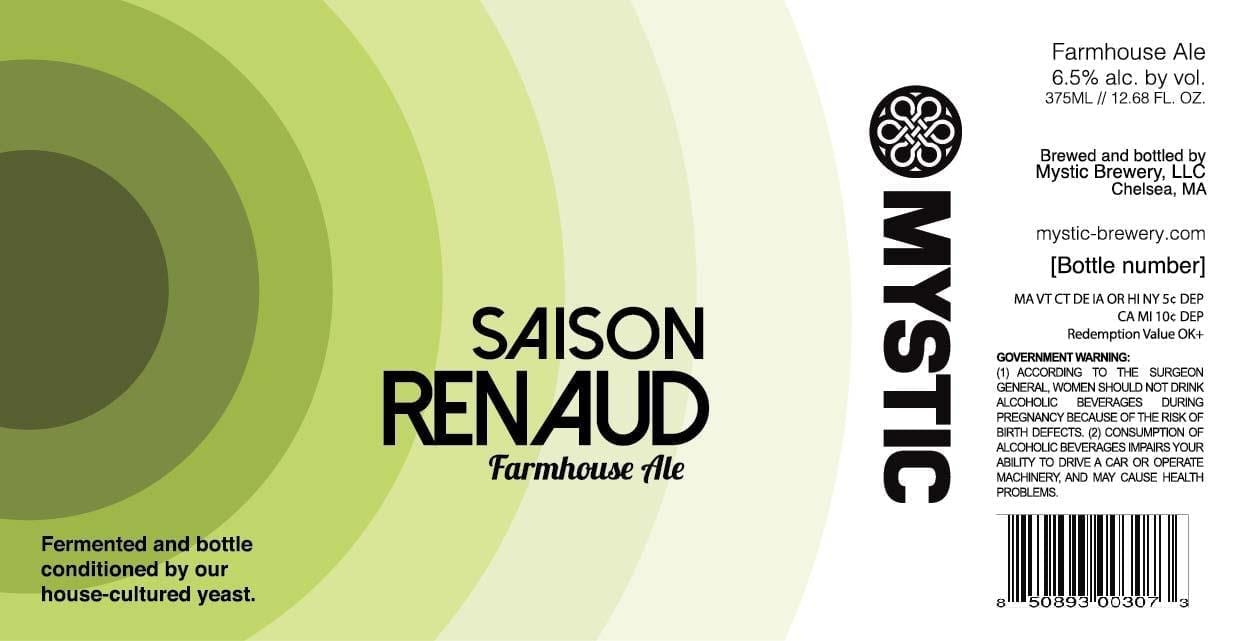 LB: It would have to be Saison Renaud. That was one of the first ones I tackled and was by far the most daunting. Before Mystic hired me I'd already been a fan for a while, Saison Renaud was even one of the first saisons I ever tried. The label itself was already pretty well known, the brewery was even selling t-shirts with the label art on them when I started. With that design, I had to find a way to honor the original while still cleaning up and modernizing the brand's aesthetic.
Working With Mystic Brewing
TB: How did you get started making labels for Mystic Brewery?
LB: Well originally I wasn't hired in any sort of creative capacity, I was brought on as a salesman. While I was working on the road I was quietly working on some concepts for a rebrand, and when the company decided to actually go that route it was like the stars just aligned. I had done some artwork professionally before but it was all small stuff like band posters and hand painted signs. Finding a job making art and running a full rebranding was an amazing opportunity.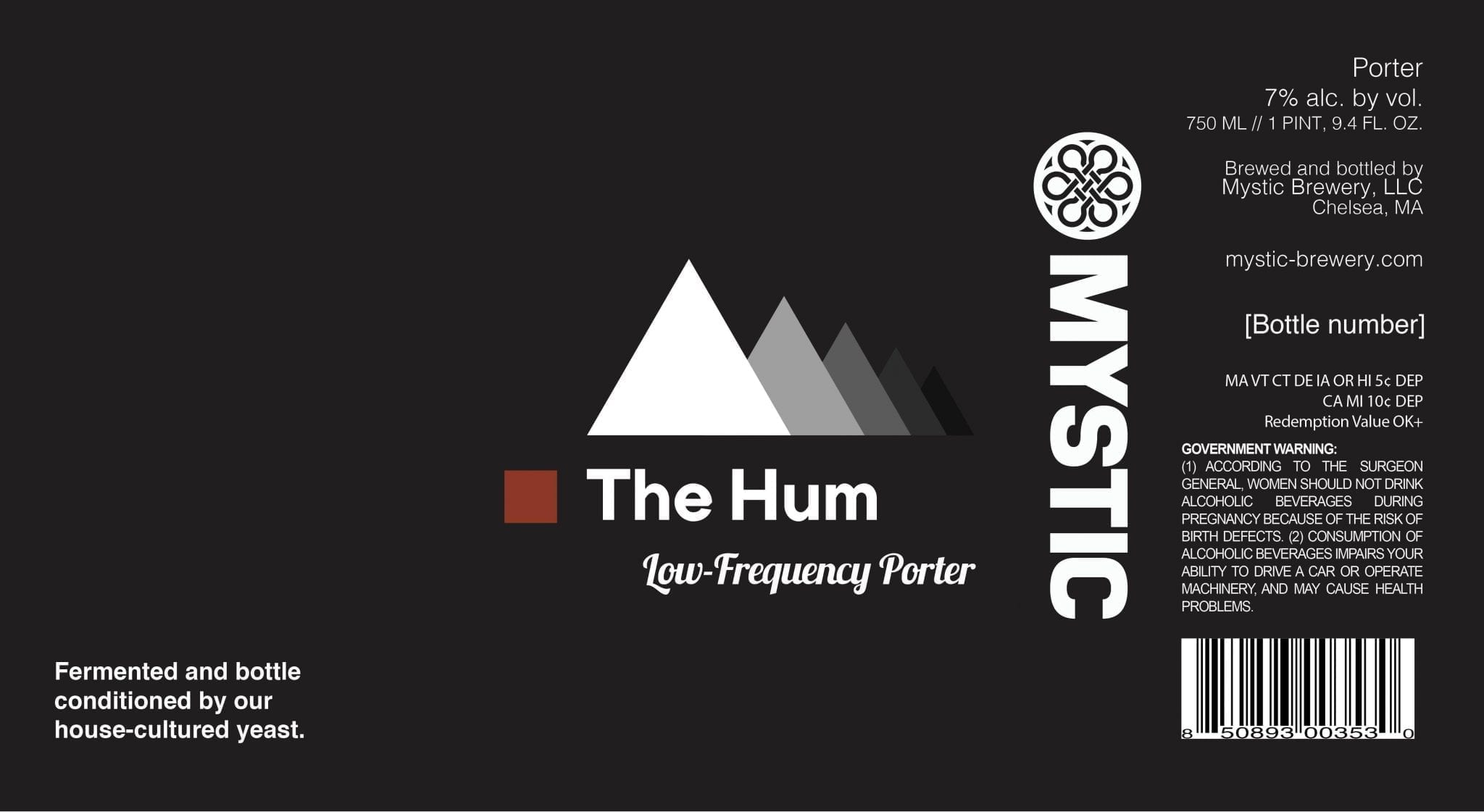 TB: Can you tell me a bit about the creative process at Mystic?
LB: It's very fluid and collaborative. Everyone is constantly bouncing ideas off each other, and I think all better off for it. When deciding what to brew next I get to put in suggestions despite being a mediocre homebrewer at best, and when I'm designing a label I make sure to run it by the brewers as I work.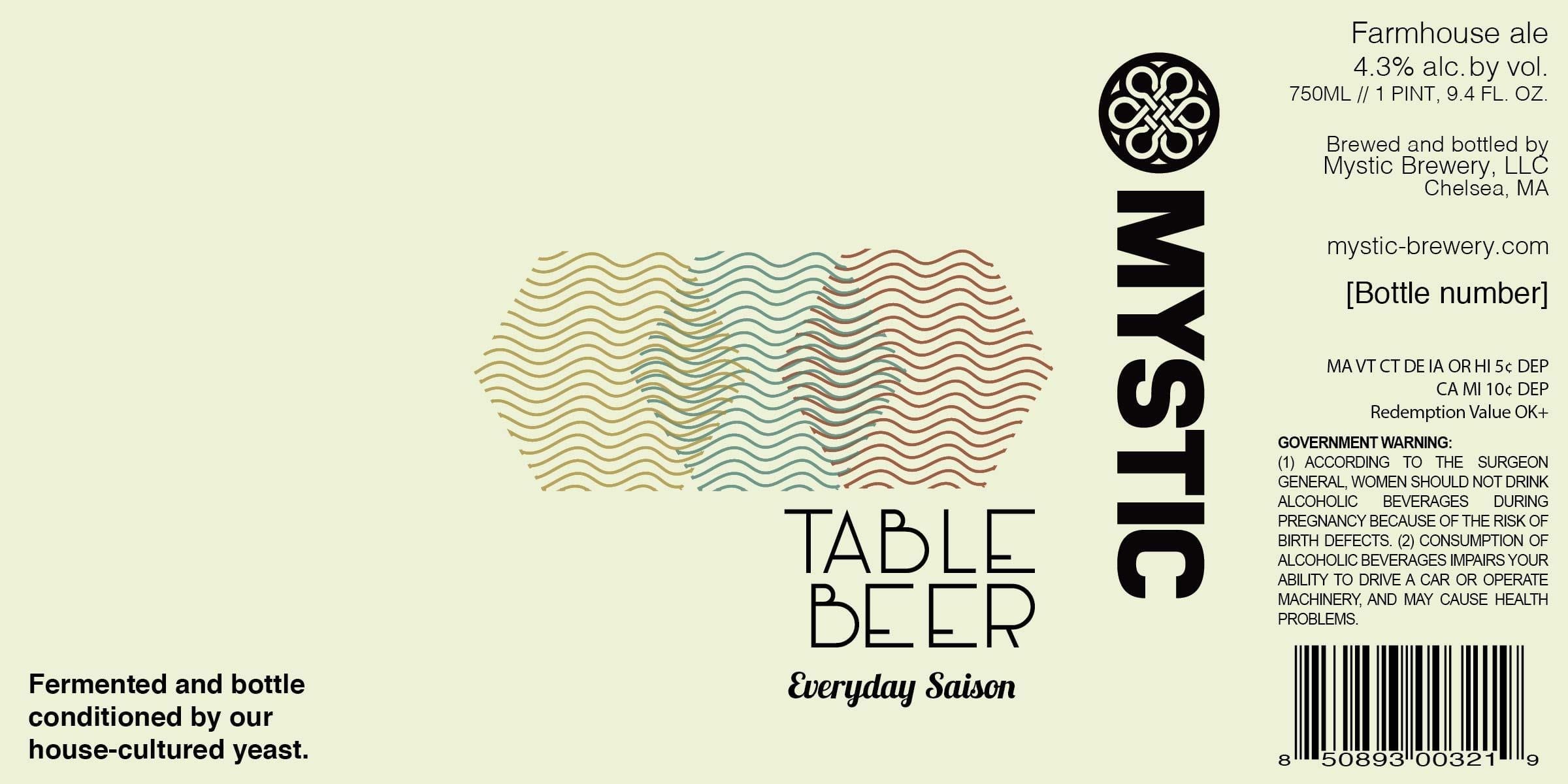 Art and Kitties
TB: Where are you from and where did you learn to be an artist?
LB: I'm from Derry, New Hampshire originally, a town in the southern part of the state. I'm self-taught for the most part, though I took some entry level art classes in high school. Just about everything I've learned has come from absorbing influences as I go.
TB: What other art do you make?
LB: Outside of work my art is much more organic and cartoony, drawing a lot of inspiration from 60s head comics. I used to draw a webcomic called Kitties, Y'all while slacking off at a previous job, but it's fallen by the wayside. Try not to judge the image quality too harshly, back then I was scanning line art with my phone's camera and borrowing my girlfriend's laptop to touch them up with a freeware photo editor.
TB: How can your fans find you and your work? Can they buy your art?
LB: I have a personal website that I need to update more often, louieberceli.com. You can find my art in sticker form all across Boston, but for legal purposes the less I say about that the better. I don't have any art for sale at the moment, but if I got requests I would certainly be amenable to making a short run of prints!