Everyone starts somewhere. By its very nature, homebrewing is an amateur niche. If you're a denizen of the internet and you've done even a little research, you're either a trigger pull away from brewing today or so scared you want to switch to Malort for the rest of your life. Luckily, Thirsty Bastards has you covered.
Below is a carefully curated list of tools and resources to help you get started brewing your first beer.
This post contains affiliate links, which means that if you click on one of the product links, Thirsty Bastards may receive a percentage of the sale. This has not influenced our recommendations. In fact, we seek affiliate agreements after exploring content to recommend.
Make Your First Batch A Success With These Homebrewing Guides for Beginners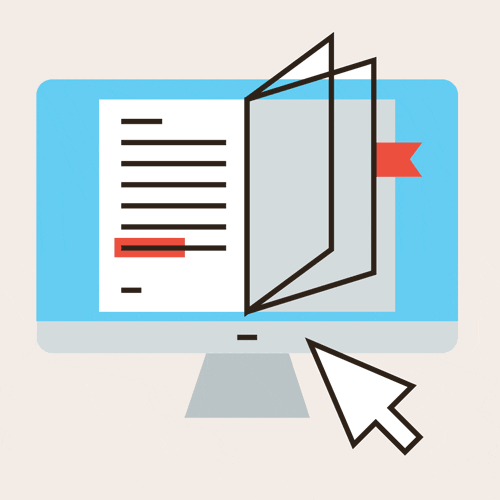 How-to guides are indispensable for getting started. You need simple steps and clear language to pop your homebrewing cherry. These sites provide the best.
Get Started Effortlessly With Great Starter Recipes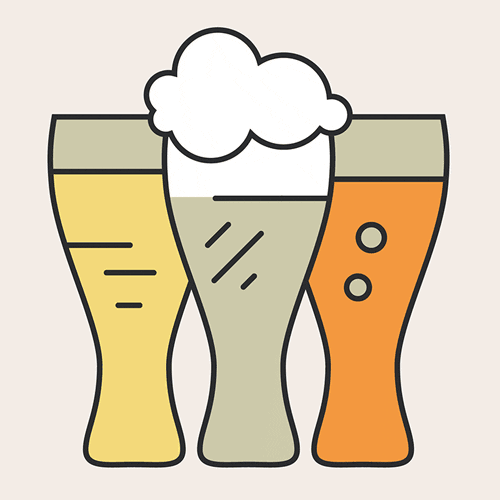 I know, I know… You're chomping at the bit to brew the next barrel-aged imperial coffee IPA so the next time you show up at the local bottle share, all the ladies swoon and for some reason, each step you take sounds like spurs and tumbleweeds. Slow down, hombre. Start with the basics and take it from there. News flash: Your first painting isn't going to be the Mona Lisa. Let's make a Warhol knock-off first!
The Best Homebrewing Reading Materials To Get You Started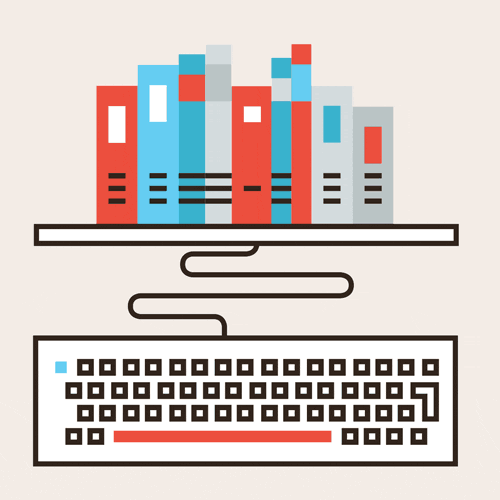 Before you start brewing beer, it's really easy to suffer from "analysis paralysis". There's SO MUCH information out there, what's the best source for beginners. These are some recommended books and magazines guaranteed not to paralyze you.
We recommend that you buy the non-Kindle editions of your books. You don't want to get hot wort on your expensive tablet!
Sacred and Herbal Healing Beers: The Secrets of Ancient Fermentation by Stephen Harrod Buhner
The title of this book might sound it holds recipes for homemade hallucinogens, but what this book provides is something very important to the beginner – perspective. Before you get obsessed with sanitized, clean-room environments and carefully-controlled, meticulous records, it's helpful to know how beer was traditionally made. Charlie Papazian is famous for his quote, "Relax. Don't worry. And have a homebrew.", but this book, especially the appendix "The Ancient Magic of Making Beer", will set your mind at ease. It's just beer and you won't be the first person to screw it up.
Beer Craft by William Bostwick and Jessi Rymill
The Joy of Homebrewing by Charlie Papazian
Brooklyn Brew Shop's Beer Making Book by Erica Shea, Stephen Valand, and Jennifer Fiedler
Beer and Brewing Magazine
Brew Your Own
These Homebrew Suppliers Make Ordering Simple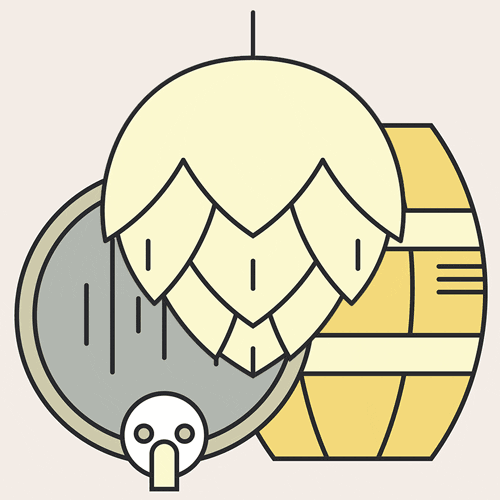 "Hey Thirsty Bastards, where do I go to buy the gewgaws and gimcracks I need?"
Go away, kid… No, wait. Get back here. I forgot the purpose of this post.
Start local, of course. Use the search tool below to find a shop nearby and them know you're just getting started. Those stores love beginners. Make sure you've printed a list of equipment you need and crossed off the things you already have (like stock pots, funnels, blood-encrusted ice picks, etc.). If you can't find a local store within an agreeable distance, try the online retailers below.
Equipment Basics That Won't Cost You An Arm And A Leg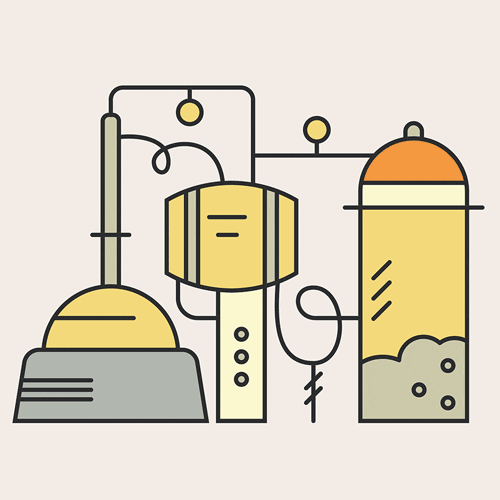 You are welcome to spend as much money as you'd like on the first round of brewing equipment. A lot of beginners don't want to spend much and most of you want to spend as little as will get you started. Luckily, we have found the suppliers that will deliver the best kits for beginners at reasonable prices.
Most homebrewing guides and recipes are calibrated toward five-gallon batches. We recommend starting off small with 1 gallons and using as much of what you already own to fill out your kit.
Take The Guesswork Out Of Planning With These Tools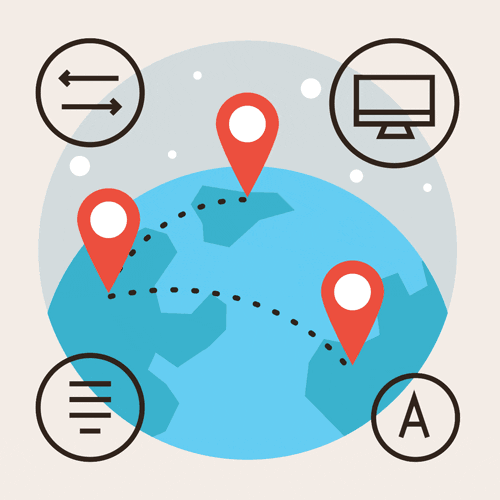 At the very least, a little record keeping can go a long way. Planning your recipe on paper and laying out the steps is a good way to stay on track and make your first beers successful. Have a look at some of these tools and worksheets before you brew and see what you like.
These little
33 Books
notebooks are a very handy way to keep brewing records –
33 Brews: A Homebrew Logbook
There are designated spaces to record grains, hops, and other ingredients as well as recording measurements you take during your brew day.
At 5″ x 7″, you can stop shuffling through scraps of paper to find what you are looking for from past brews.
Brewing Calculators That Keep Things Simple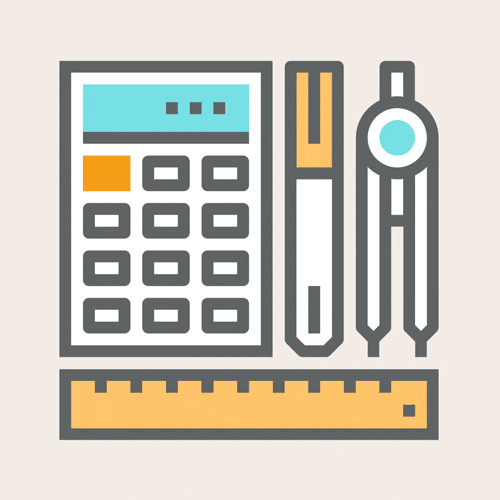 Finally, this hobby does occasionally require that you do some math. Sorry. Luckily someone smarter than you created these brewing calculators to help make your job even easier. Lazy noob!
How To Make Your First Brews With Software Aimed At Beginners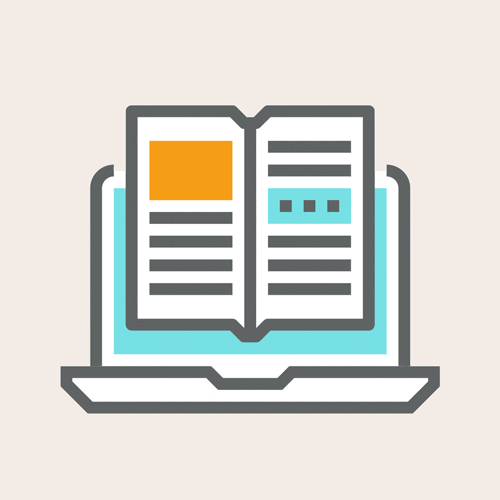 While there are quite a few pieces of software out there for helping you brew beer, few of them are aimed at the beginner. That's the nature of the software beast – you stand out by adding as many features and appealing to the widest audience. With this in mind, we recommend you start your homebrewing career without using software or apps. Once you get a few batches under your belt, you should start to play with some of the free apps that are out there and find one that helps you in your mission.
That said, some of the calculators below might be useful, just to see what the moving parts look like.
If you'd like to see what's involved with homebrewing software with no obligation and without even installing anything, we recommend Brewer's Friend.