We here at Thirsty Bastards have it on good authority from a placed source in the Anheuser-Busch sales department that Donald J. Trump is already the next president of the Luxurious States of America ("LSA! LSA! LSA!") and that any junk that happens next month is just a matter of affixing red ball caps onto the remainder of the populous.
Welp, didn't see that coming. Now that it has been decided, is this the end of the beer world as we know it? Are we standing at the precipice of a brave new frontier of future beer? Does yet another megalomaniac shit-smear in a suit oozing syphilitic smarm from behind the POTUS lectern make as little of difference now as it has for the entirety of our lives to this point?
These are indeed questions. Maybe not important questions, but questions nonetheless. Who knows the answers to such pressing quandaries? Well, we do.
Here you go:
Bud Dry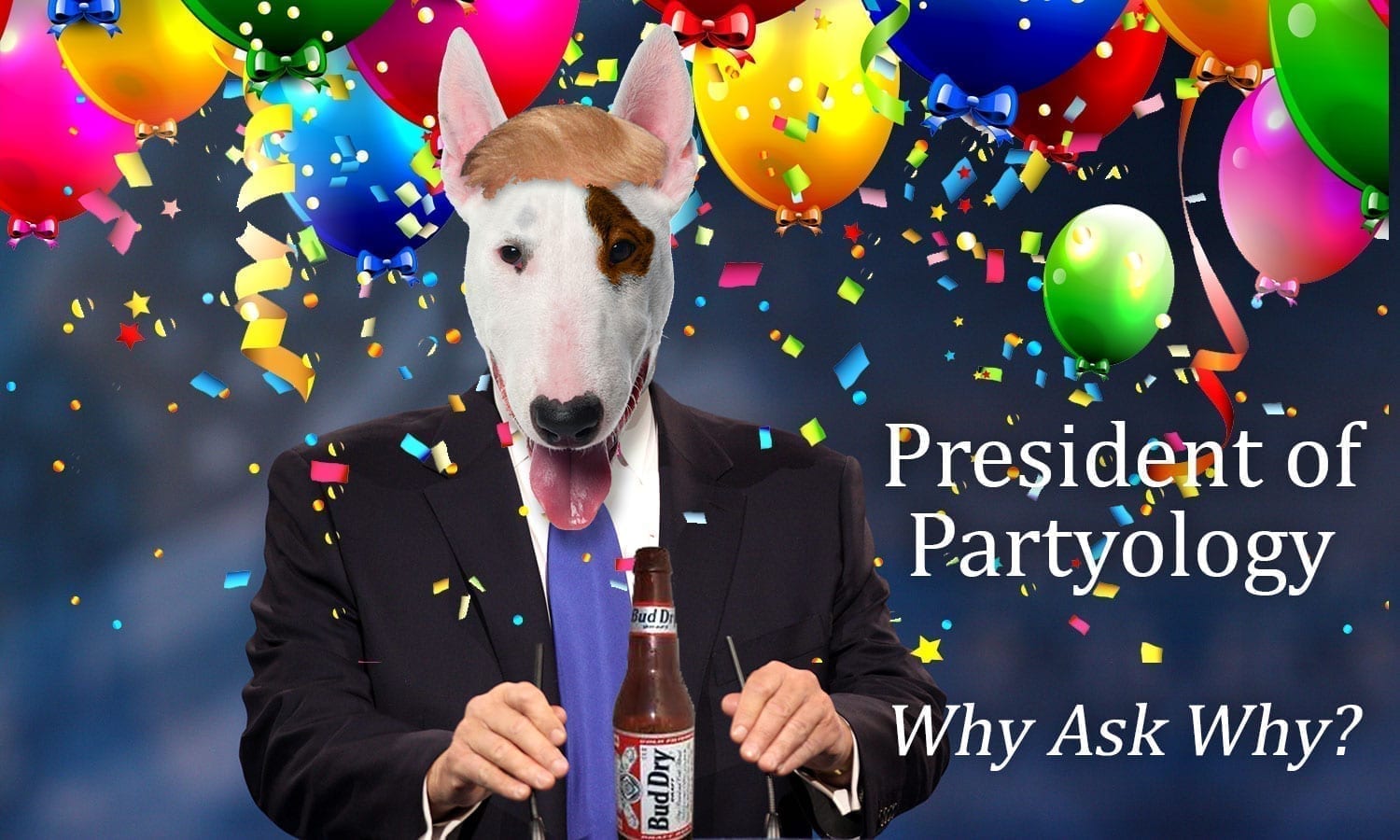 Now that the quintessential go-go 80's jerk is in office it's time to resurrect one of the tubular brews of that era for our triumphant can-tanned, dayglo-clad, Nagel-loving overlord. Crack a cool can, slap on some rad shoulder pads, crank that new-wave synth-pop, and toss some Uzis in the back of the Ameri-Camaro because we're hauling ass down to Nicaragua to show those contras who's the boss. Cool beans, duuuuuude! Okay, guys, I liked Stranger Things two, but this 80's nostalgia kick is getting out of hand. Seriously. Srsly. Stop.
Even the slogan "Why Ask Why, Drink Bud Dry" evokes existentialism's dimwitted drunken 80's cousin; the encapsulation of the vapid mindset that plagued the decade. Why worry that we're killing US manufacturing, our infrastructure is crumbling, there's now a disease where sex can kill you, we're one shitty translator away from World War III, or that it's raining space shuttles; Punky Brewster is on TV now, dude! Awesome to the max!!!
Mickey's Big Mouth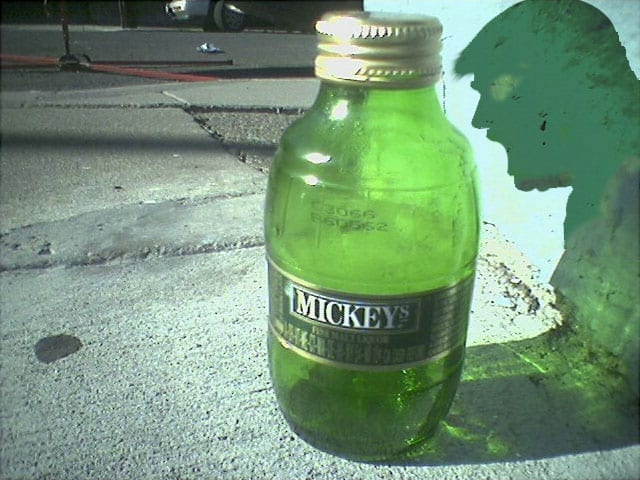 This should be a given since our next executive-in-chief appears to be the result of an unholy union of the Million Dollar Man Ted DiBiase & a Williams-Sonoma apricot-ginger bunt cake. It's not a good beer, and there's not a lot there, but look at the fucking size of that mouth.
This beer is a straight-shooter and tells it like it is – It has nothing to hide like that untrustworthy bitch, Coors light. What are you hiding up there in the mountains you pot-smoking Colorado pinko? Wake up, sheeple! The craft brewers are just puppets of BIG BEER.
Did you know if you add up the sum of the numerical characters in "InBev-Miller-Anheuser-Coors-Craft" and correlate those numbers by "666" you get "Hillary Clinton = 9/11"? It's TRUTH! Those puppetmasters are corrupting your precious bodily fluids by fluoridating hops or some other nefarious shit – Don't fall for it!
Singha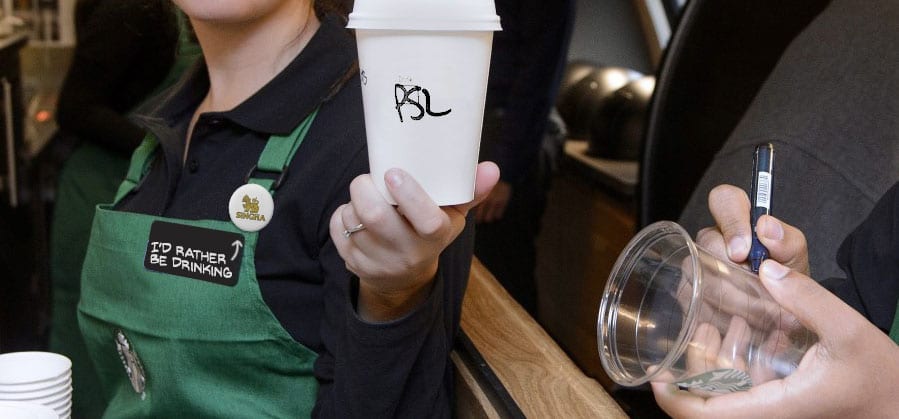 I know you're thinking that if Trump gets elected, before that glazed fruit ring takes office you'll be in Phuket sipping beer and eating Thai food (which over there they simply call "food"), but we both know that's a lie. Instead, stock up on a sixer of Singha to wash down your leftover Pad Thai before shuffling off to your job at the River North Starbucks to sell pumpkin spice lattes to those fuckers who elected that itchy rectal fissure into office.
That is your life. Live it
Negra Modello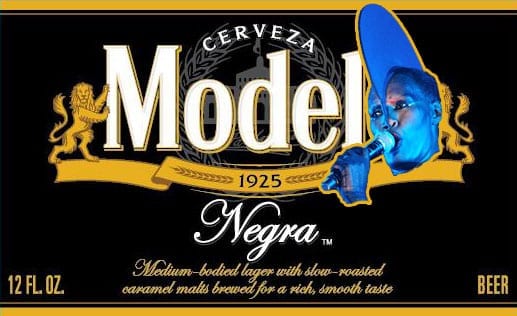 "The name of this beer reminds me of this time, I think it was '78 or '79. I was relaxing at the most luxurious nightclub of the era, Studio 45, which was the super-exclusive secret VIP club located under Studio 54. You guys wouldn't have heard of it, but it was AMAAAAAAAAAZING!"
"So, I'm there sipping my signature cocktail (Courvoisier L'Esprit served in a chalice with cream soda & grenadine) and in walks my good friend Warren Beatty and his wife at the time, Iman."
"We get talking about super-important rich people things that I don't want to confuse you with, but as time goes on Warren wanders off chasing people around, pitching his Dick Tracy trilogy project.
"Anyway, couple hours, a few drinks, and several lines later and I'm naked and san"dwiched between Iman and Grace Jones… and Larry Bud Melman… and Klaus Nomi. Let me tell you; THAT was an orgasm."
"Don't give me that look. It was very classy, so you wouldn't understand, but that brings me back. I'd really like to acquire some of this beer."
"Where is it made…?"
"Go fuck yourself!"
5 Rabbit Cerveceria Chinga Tu Pelo Golden Ale ("Fuck Your Hair")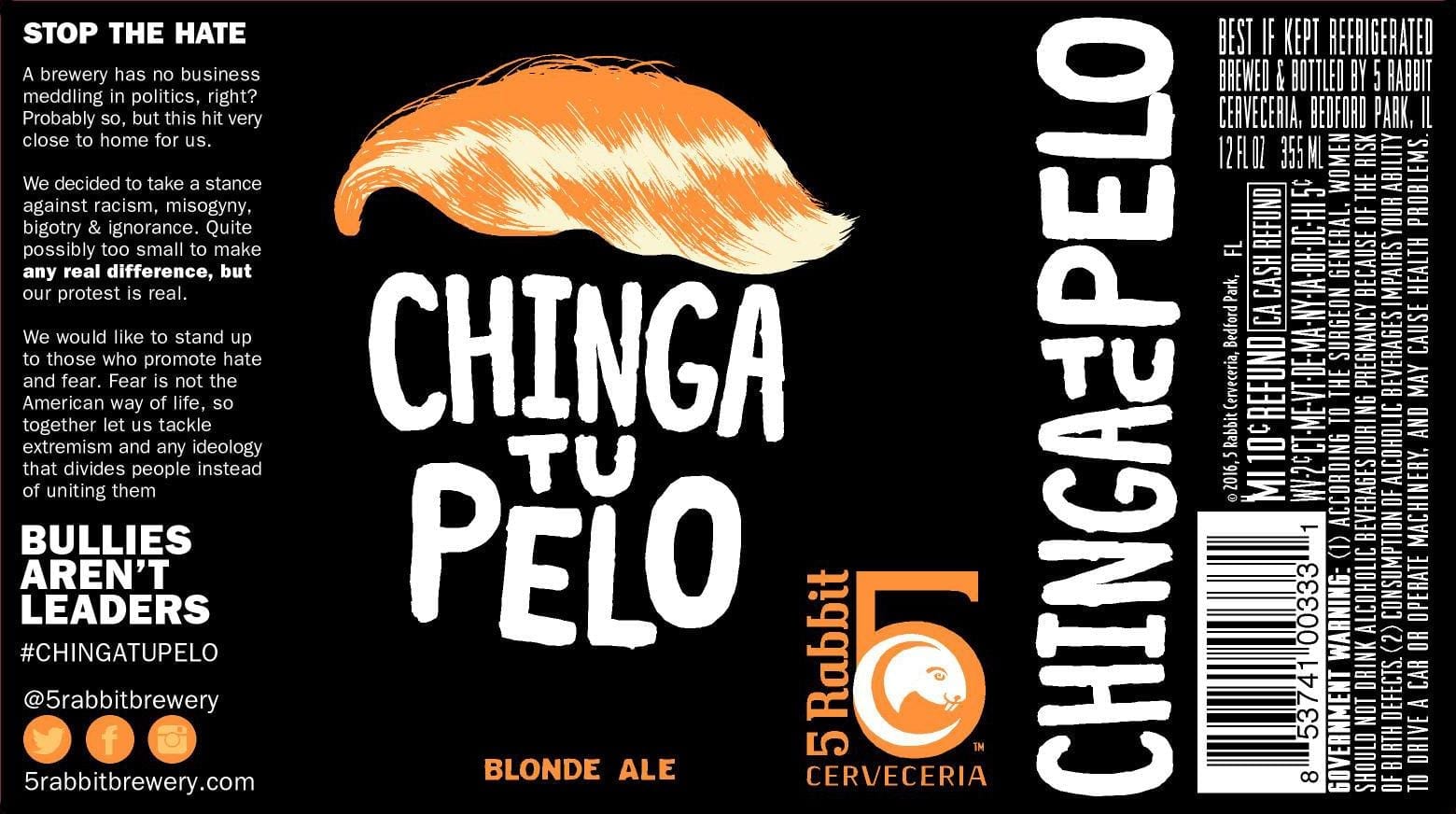 This will be the beer of the resistance! It will be a sweaty, unsteady resistance, but a resistance nonetheless. We resist the government, bi-lingual propriety, and gravity at the end of the night!
Okay, one thing that has always irked me with this one: 5 Rabbit Cerveceria manufactured Trump Golden Ale as a house beer for Trump Tower in Chicago, then DT started saying some crazy shit and they pulled the beer and gifted it with a new moniker. I had no idea you could do this.
This is exactly as if back in junior high I quit my fry-cook job when my manager called me "faggot" and then set up a stand outside of the Tastee Shack selling "Tim Jørgensen is a Dick-Hole Burgers". Oh man, I would have been made BANK.
If I ever finish up that time machine I've been tinkering with, nuts to all that "killing Hitler" jazz, I'm going straight back to 1988 with that business plan.
---
There you go, five sure-fire beers to hydrate, placate, and satiate you until the inevitable day that Trump and Putin's bromance goes south in a hail of thermonuclear warheads. Chin-up, buckaroo, at least we've got a swerve on and avoided the embarrassment of having a dizzy broad menstruating all over the Oval Office.
Speaking of which, in the very unlikely event that HillDog somehow pulls off an Apollo Creed-level upset, we can all rest assured that we'll be drinking the same beer, just out of different bottles.
The.
Exact.
Same.
Beer.
See you in the irradiated wastelands.