We're super honored to interview the artist behind the winning label of our Top Ten Beer Labels of 2018 – Emily Boyd! Oddstory Brewing's beers don't make their way here to the Chicago area, but if they did, they'd be throwing down some serious competition for eyeballs on the shelves.
Emily is Oddstory's in-house artist. Accompanied by their designer, Jenna Tomaszewski, they make beer vessel magic. These labels are lush, beautiful landscapes of subtle color and gorgeous depth. Please join us in exploring the odd stories of Emily Boyd…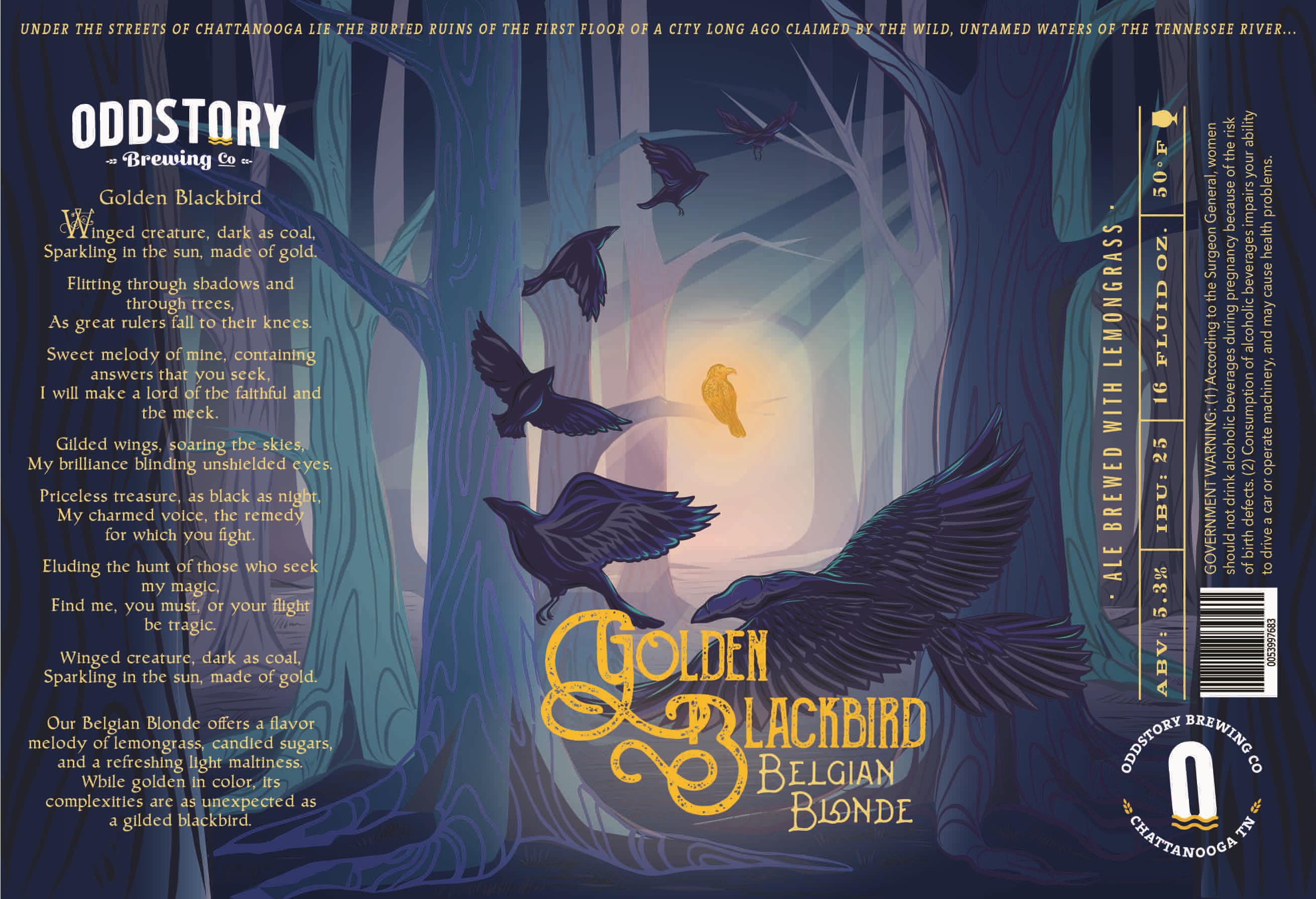 Thirsty Bastards: My favorite label you've done is Golden Blackbird? Can you tell me the story behind its conception?
Emily Boyd: OddStory's beer names all come from elements, characters, places, or concepts from old folklore, history and other wild stories. We come up with our own take on a concept, or rewrite our own version of a story for the can labels. The name/story is the starting point and we decide from there how to illustrate it.
Golden Blackbird is from an old folktale about a King who falls ill and the only cure is a golden blackbird. The King's three sons set out to find the elusive creature, falling into mishap along the way. The youngest son is the only honest one and ends up successfully retrieving the bird, curing his father and inheriting the kingdom.
It's a long, in depth process but it's been a lot of fun!
TB: What is your favorite label you've done so far for OddStory and why?
EB: Ironically enough, Golden Blackbird is one of my top favorites. It's the first one we created and there's something about the glow of the light and the mood of the whole thing that I'm really pleased with. Monkey's Heart, Snake Root and our Winter Warmer Can designs are all at the top of the favorites list for me as well.
TB: How did you get started making labels for OddStory?
EB: My husband, Jay Boyd, is the head brewer and co-owner with his father, Bryan Boyd. We all started the brewery together in 2016. I have a background in art, and was already spearheading naming the beers and writing the stories, so when Jay decided he wanted to can his beer, I said I'd try my best to make the labels come to life! It's the first package design work that I have done.
TB: What other labels have you done for OIddstory?
EB: I've created the art for all of our beer cans and some of our bottle labels.
In bottles, [I've done] our bottled Saison series: Saison D'Histoire with rose hips & hibiscus, Saison au Soleil with rosemary & apricots, and Saison de Floraison with Boysenberries.
The rest of our bottle labels we've commissioned other artists to create. There's a fun variation in the styles of art for different styles of beer.
TB: Where are you from and where did you learn to be an artist?
EB: I grew up in North Carolina and took private drawing lessons for years before I received by BFA in visual art from Covenant College on Lookout Mtn, GA. I spent some time working under an encaustic artist in Indianapolis, IN after college and working as an installation artist for Anthropologie in Indianapolis as well. In my own practice, I am a watercolor painter, though I do miss the 3D installation work. Illustration and package design is not at all what I expected to be doing, but I'm thrilled to have the opportunity and it's been a great challenge. Especially when your husband has a dream, and you can add something to it, I mean how cool is that?!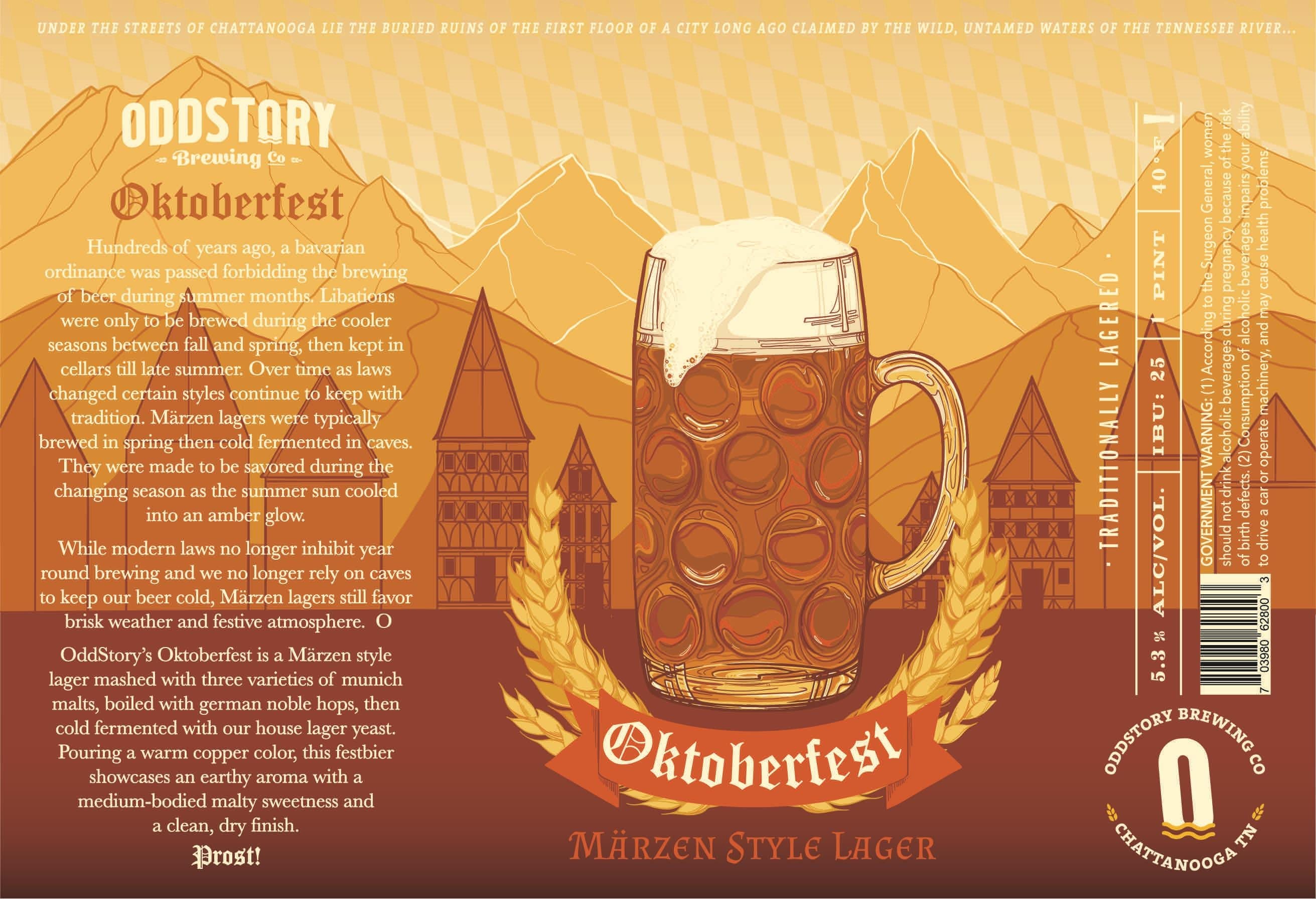 TB: Can you tell me a bit about your process? Are you all digital? Traditional? Mix of both?
EB: Definitely a mix of both. For each art piece I start with analog sketches, then continue working in Adobe Draw on an iPad with the Apple Pencil, creating color palettes, etc. and drawing the piece in layers. When I'm almost finished, I work closely with Jenna Tomaszewski, the brewery's in house graphic designer. I transfer the piece to her and she helps edit, finish, and format the piece. We pick fonts and everything else together so there's a really neat collaborative effort. Her skill with illustrator is a lifesaver. She's incredible.
TB: What other art do you make?
EB: In my own practice I am a watercolor painter. I paint small detailed patterns on large gridded pieces of paper. My preferred paper size is 48"x48", the bigger the better. To finish the biggest ones I hand stitch them to raw stretched canvas. My work is deeply conceptual and falls more on the abstract side. It's vastly different than the work I'm doing for OddStory. Though I love both, I'm hoping to grow my studio practice now that the brewery is more settled.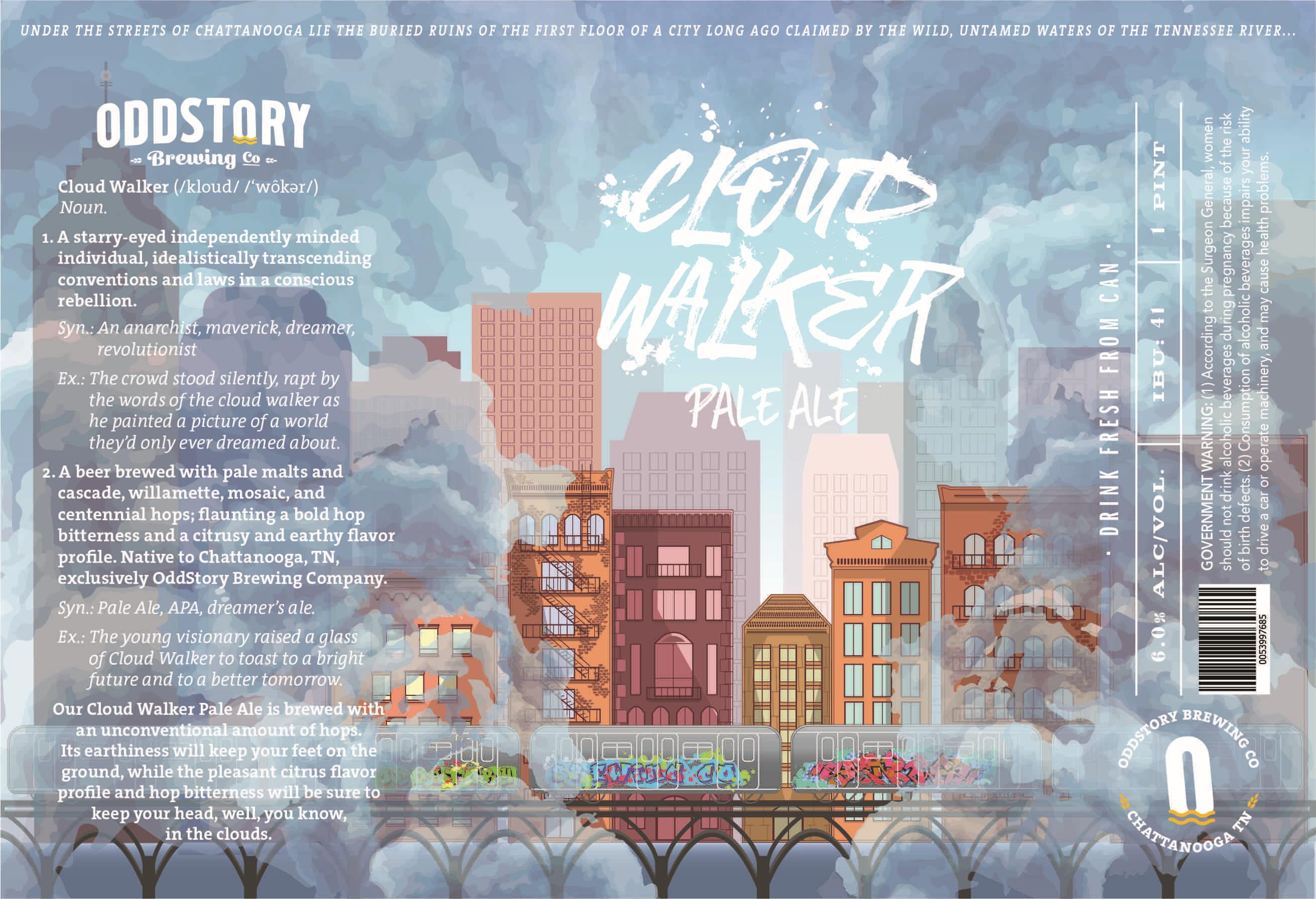 TB: How can your fans find you and your work? Can they buy your art?
EB: If they're interested in prints of the work we've done for the brewery, they can purchase prints in the taproom, both on paper and on wood.
As far as my personal work goes, I post a little here and there on my personal Instagram, but I'm in the process of creating a website with a print store etc. So nowhere yet, but soon!
Oddstory Brewing on Instagram
Oddstory Brewing's Website
Emily Boyd's Website
Emily Boyd on Instagram
Jenna Tomaszewski on Instagram