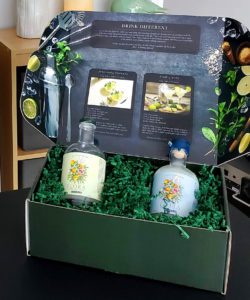 We are quite lucky here in Chicago to not only have such a robust craft beer scene, but some unique local spirit producers as well. If you had told me five years ago that I'd be sampling cannabinoid-based non-alcoholic spirits made in the Windy City, I'd have spit my beer at you. Yet sample we did, in the form of Flora Hemp Spirits!
Flora Hemp Spirits is the first and only brand of products made for social recreational cannabis consumption. Their products are made from natural herbs and botanicals, crafted to give those who don't drink options beyond alcohol. Flora's Essence CBD and Delta-8 Hemp Spirits are designed to be enjoyed in social settings with friends and family, as an alternative to alcohol.
Here's a rundown of what we'll provide in this Flora Hemp Spirits review:
Features and Benefits of Flora Hemp Spirits
Made for drinkers who want a cocktail without the alcohol
Versatile herbal flavor allows for mixing or sipping straight
Available with CBD or Delta-8 THC
Zero Calories
No Sugar
No hangover!
| Product Name | Cannabinoid Ingredients | Serving Size | Sizes Available |
| --- | --- | --- | --- |
| "Essence" | 2mg water-soluble CBD | 2 oz | 50ml, 375ml, and 750ml |
| "Delta 8" | 2mg water-soluble THC | 2 oz | 375ml and 750ml |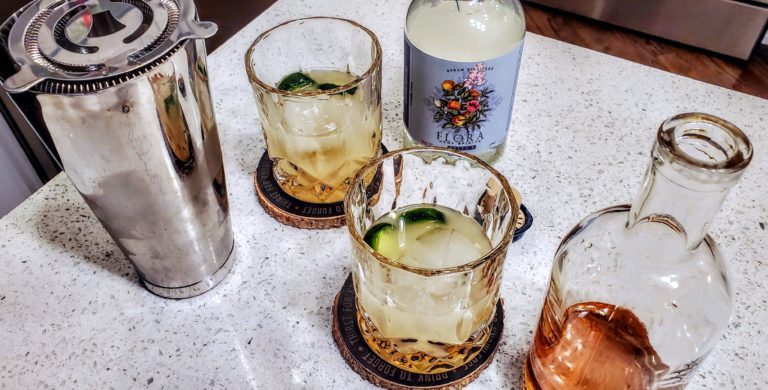 Special Features (Pros) of Flora Hemp Spirits
The creators of Flora Hemp Spirits feel strongly that there is a place for non-alcoholic drinks that aren't just "boozeless cocktails" and I agree. Mixing up a Flora cocktail isn't just juice and juice and garnish – it's a botanical beverage, made with cannabinoids, which won't give you a hangover. If you mix up a drink with the "Essence" CBD Flora Hemp Spirit, you won't be inebriated and can even be the designated driver!
Functional replacement for booze aside, I found the Flora Hemp Spirits to be very tasty, even straight. They have an herbal grapefruit flavor that mixes well in citrus-based drinks or simply with soda or tonic. I certainly wouldn't confuse their spirits with real alcohol, but I also didn't feel like I was drinking soap.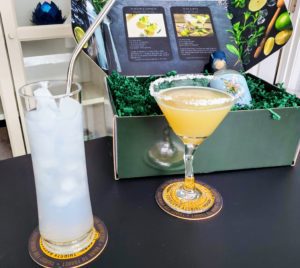 What sets Flora's ingredients apart is their use of copper pot steam distillation. Steam distillation is a process of separating the components of a liquid mixture by heating it to the point that the different components boil at different temperatures. The steam distillation process is used for extracting essential oils from plants. The steam is passed through plant material and then condensed, leaving behind the essential oils. The condensed liquid will contain more of the desired compounds than the original mixture. This is how Flora is able to infuse their hemp spirits with rosemary, juniper, lavender, and citrus flavors as well as extracting the hemp oils.
In case it needs to be said, I can think of less pleasant ways to consume CBD And Delta-8 THC. Made from the hemp plant, Delta-8 THC and CBD have many health benefits such as fighting cancer, reducing inflammation, improving skin, aiding in sleep and more. Yeah, you can get some sparkling energy shit from the bodega or stuff gummies in your gob, but why not consume in style? The fact that Flora Hemp Spirits, as an ingredient, makes for some very tasty cocktails should not be understated. If you are bored and tired of the other ways to get cannabinoids into your face, you'll be very happy to drink these mocktails.
Drawbacks (Cons) for Flora Hemp Spirits
I found that the Delta-8 THC spirit to be pretty strong. That is, the effects hit me hard and fast. I am not a regular partaker of cannabinoids, yes, a lightweight, and friends told me that 25 mg is a lot.
So, you might ask, "What's wrong with that? Just use less in a cocktail." Point taken, but to truly enjoy the taste of the spirit without its strong effects, one must then make a smaller cocktail. This is fine for a mock Gin and Tonic, but if one were to scale down the recipes provided by Flora, that would make for a mighty tiny "Flor-A-Rita". Most of their recipes call for 2 ounces of their spirit.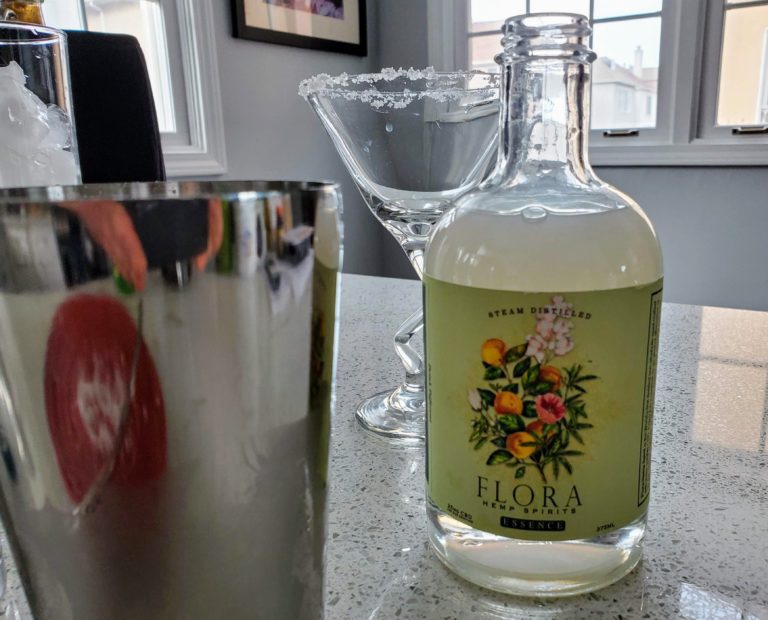 I feel that if there is a drawback to these spirits, it's that the "dosage" is difficult to control. If you are used to that amount of THC, you'll absolutely love this. If not, I could see using both flavors in a cocktail to cut back on the level of THC. I tried a 50/50 blend of CBD and Delta-8 and found it to be more my speed.
Video: Flora Hemp Spirits
About the Flora Hemp Spirits Company
Flora Hemp Spirits is the World's first brand of products designed for social cannabinoid consumption. Made from natural herbs and botanicals, their products are designed to give those who don't drink options beyond alcohol.
The company was founded by two Chicago bartenders who were frustrated with the NA cocktail options most bars offer their patrons.
You can read more about Flora's story on their Discover page on their website.
Flora Hemp Spirits Reviews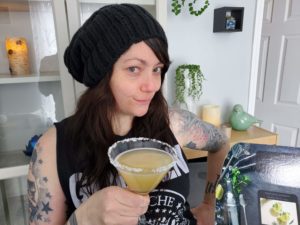 That's VERY relaxing. CBD drinks do nothing for me… THAT is magic in a bottle.
Delicate. Faintly citrus, with a "flower shop around mid-morning" kind of aroma.
The Delta-8 was really good. Grapefurit and herbal bitterness in a very good way. I like that you don't have to wait forever to feel the effects like I experience with edibles.
The Bottom Line
We know life can be tough and sometimes you just need a drink. If you don't like alcohol Flora has the answer! I see the best use for these products is for people who are abstaining from alcohol, so that they can imbibe in a social setting. I would recommend supplementing with a couple hits of flower or vape in-between, unless you are a lightweight LIKE ME!
There are lots of non-alcoholic spirits out there and there are myriad ways to get both inebriating and non-inebriating cannabinoids into your body. Why not get the best of both worlds and look classy AF doing it? Making mocktails with Flora Hemp Spirits is a great-tasting alternative to booze and sugary drinks and edibles.
Flora Hemp Spirits on Instagram
Flora Hemp Spirits on Facebook