Buckle up, Little Leaguers! We're about to show you a time-tested, fool-proof method for shipping beer to yourself or friends.
If you've ever attempted to ship beer, you are well aware of its inherent precariousness. Maybe you had an early failure and gave up on ever doing it again. Perhaps you've completely overdone the packing process, quadruple bubble-wrapping each bottle until you could only fit three, and since convinced yourself it simply isn't worth the effort. Or are you someone who ordered beer online from a retailer, received broken bottles, and said "Well clearly this isn't possible."?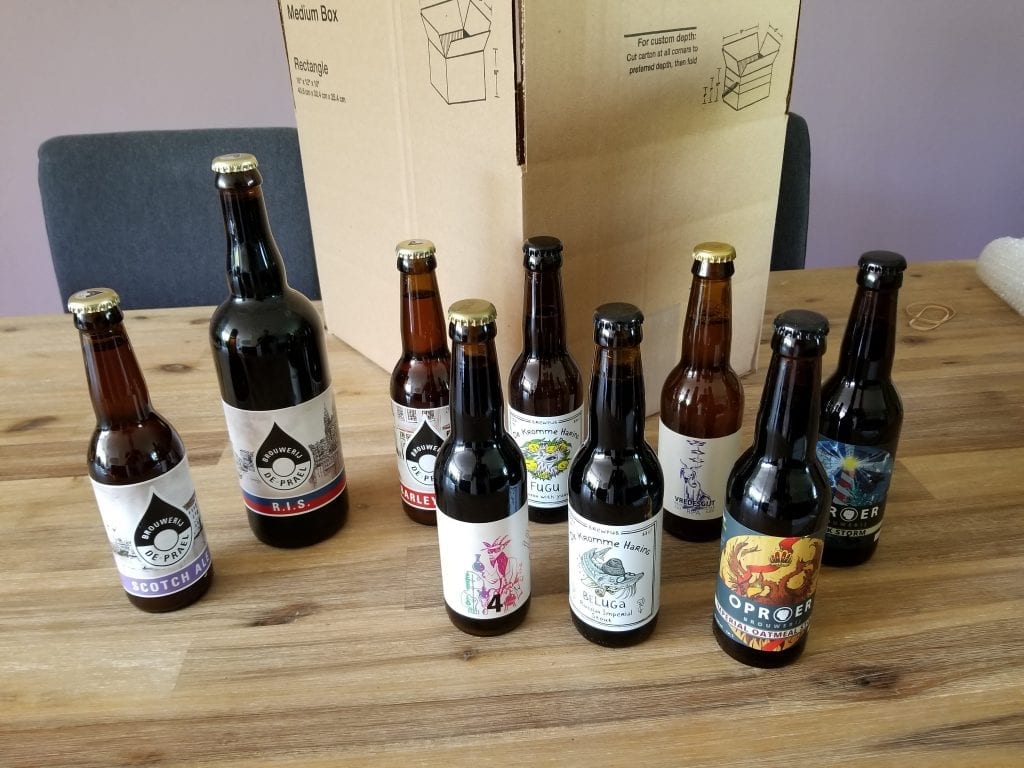 Lucky for you, we brought in an expert. Edward W. Coburn has personally visited over 1200 breweries as of this writing. Coburn is very well traveled and it's not unusual for him to send multiple shipments of beer home to share with jerks like Josh and I. After some serious arm-twisting, as well as some sly alcohol-lubricated inquiries on our part, Coburn has agreed to share his secrets with us and YOU!
Why The "Bundle-O-Beer" Method of Shipping Beer is the Best
Before we get into the details of how to ship beer, here's why we love The "Bundle-O-Beer" (or B.O.B.) Method:
Safely ship 8-9 large-format bottles at a time.
All materials can be found at your local Staples store.
The contents of your shipment are not obvious and therefore less likely to be scrutinized by "the powers that ship".
In the unlikely event a bottle does break, the remaining shipment will still arrive intact.
How do we know The B.O.B. Method works?
As you know, we don't like to "half-ass" anything here at Thirsty Bastards. First we begged for free bottles from our favorite local brewery, Maplewood Brewing. Then we packed up boxes of delicious Maplewood beer to Mr. Coburn's specifications and put them to a grueling series of tests. Here's how that went:
In a recent trip to Europe, I followed these exact steps to ship 12 bottles of beer back to the U.S. I brought the exact materials with me on my trip. Admittedly, I did not use packing peanuts in lieu of dirty socks and underwear, but otherwise, I did not deviate at all from the B.O.B. Method. The beers arrived in perfect condition.
Without further ado, we give the mic over to Mr. Coburn…
---
I started shipping beer to myself in the late nineties…
…when it became clear that my insatiable appetite for exotic craft beer was exceeding the limitations of my checked baggage.  In fact, pre-9/11, I duct taped a freshly bottled case of "Hair of the Dog Fred" into the shape of a briefcase and took it on the plane in Portland as carry-on luggage. Those were the Good Old Days.
I still push the envelope with my checked bags, but I've also refined a method of shipping beers to myself and (occasionally) to others that works for me.  In the interest of sharing information and beer, I will walk you through my process.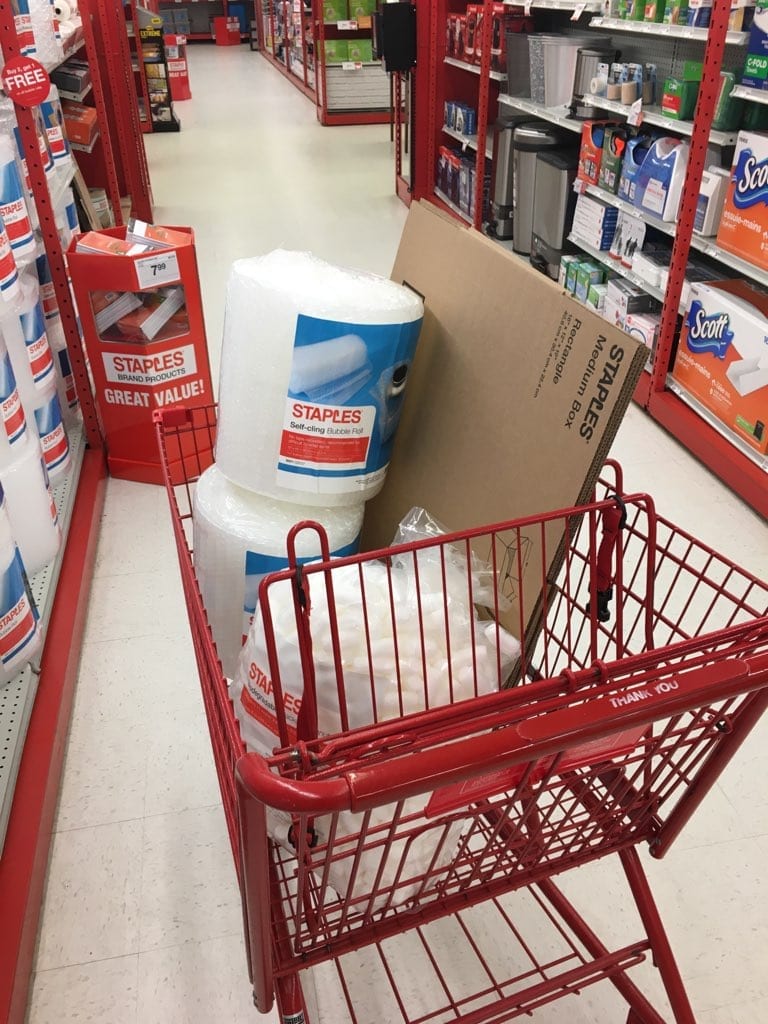 First of all, when I travel I compile a list of breweries and fine beer bars for easy reference.  To that list, I have added local Staples stores and UPS/FedEx locations.
Staples is my store of choice, so these specifications match up with their offerings best of all.
Oh hey! FYI… any links on this page that lead to products on Amazon are affiliate links and we earn a commission if you make a purchase. Thanks in advance for your support!
The Crucial Ingredients
Cardboard Box 16 X 12 X 10  – Not too big, not too small.  If you're shipping bombers at least one of the box dimensions has to be over 12 inches.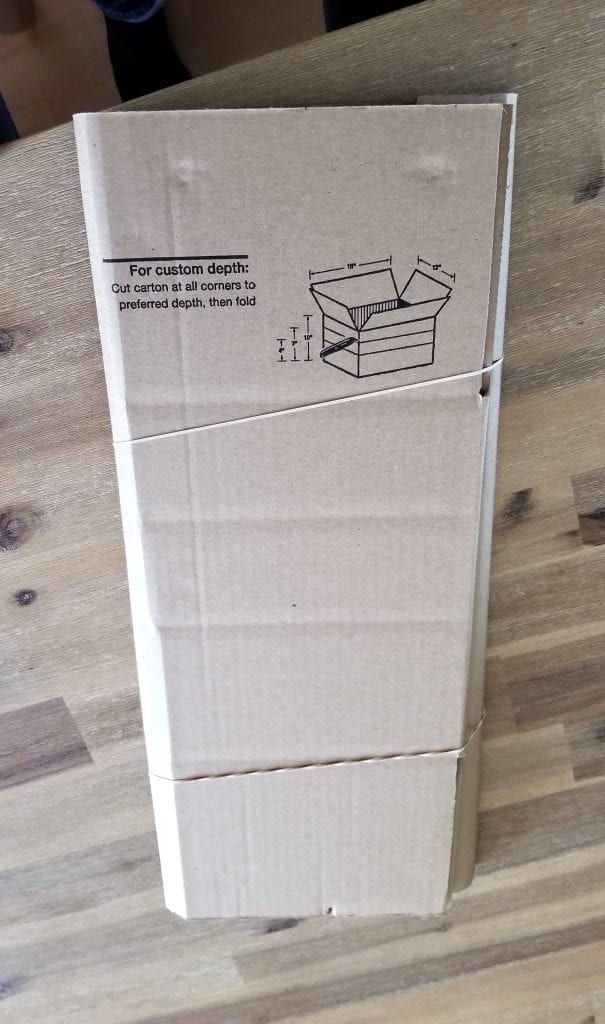 If you are going to a foreign country, or somewhere that does not have a Staples store, you can fold one of these boxes in thirds and slip it into your checked bag. You can either tape it flat, or secure it with rubber bands as I did here.
Self-Cling Bubble Wrap  – the magic is in the adhesive surface.  All beers should be individually wrapped with the sticky side out.  Sticky bubble wrap is God.
Trash Can Liners  –  I favor the Simplehuman Code J 38-40 Liter bags because of their compatibility with my box specs.
Strapping Tape  –  Not clear tape, strapping tape.  The stuff with a filament in it. It's sturdy and will require you or your intended recipient to possess a chainsaw, small explosives or at least a sharp knife.
One single-use, 10-yard dispenser roll is just the right amount of tape for this size box. And of course, you can get them on Amazon. At 320 pounds of pulling strength, we aren't messing around.
Packing peanuts / packing pillows  –  These will help you tighten up the pack.  If you do this right, you won't need much, so carry a stash in your outgoing luggage so you won't have to leave a load of crap in your hotel room.  I've left waaaay too much crap in hotel rooms over the years.
Hard Lessons
I have shipped more than a hundred boxes of beer over the years, and I have learned some hard lessons.  In fairness, I have only lost 3 boxes (including a box of Russian River sours that I mourn to this day).  I used to toss some dirty laundry into the box so that I could put even more beer in my luggage, but I lost some expensive shirts in Austin, TX when the box was dropped off a truck.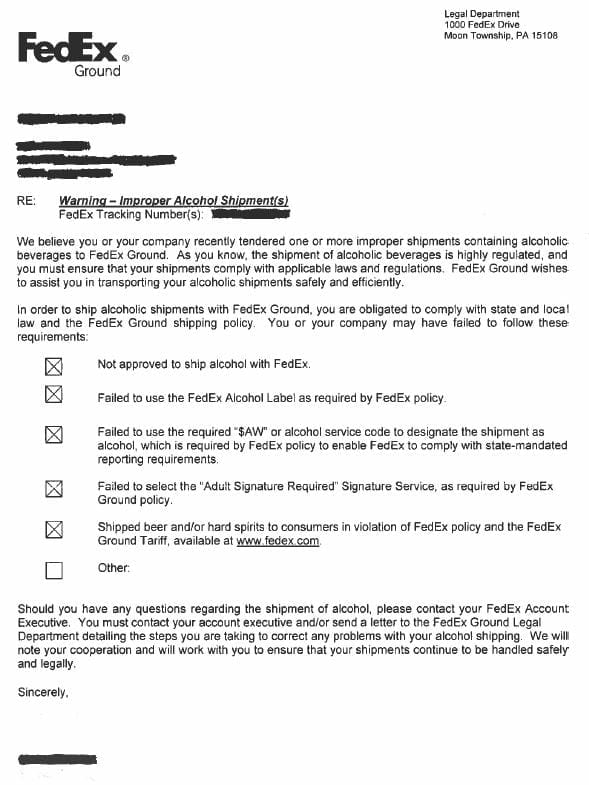 Here's an real life example of a letter you might receive from your friends at FedEx, should your package be discovered to be leaking.
However, in addition to lost boxes, I've had boxes successfully delivered in truly startling states of disrepair.  I once returned to my office (oh, yes…I send boxes to work) to find a box on my desk, butterflied and drenched in mead from the Cigar City Meadery & Cidery in Ybor City, Tampa.  My staff was greatly amused and I was so happy to have entertained them.
Putting It All Together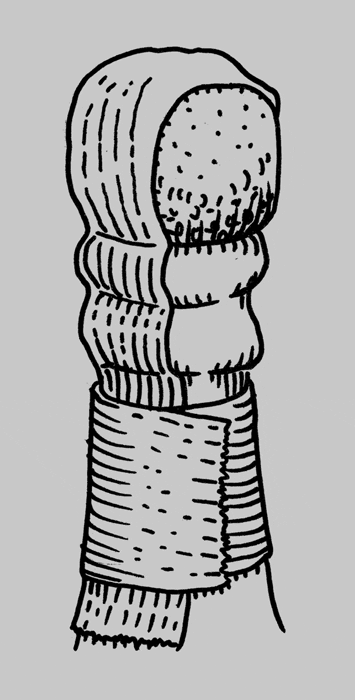 To begin the shipping process I stretch a piece of tape over the bottle caps, corks and even over the tops of cans, just to be sure.  I think that's residue from the Russian River debacle, since my post-mortem analysis of that catastrophe cast great suspicion over the cork integrity of the shipment.  This is probably unnecessary, but it makes me feel better.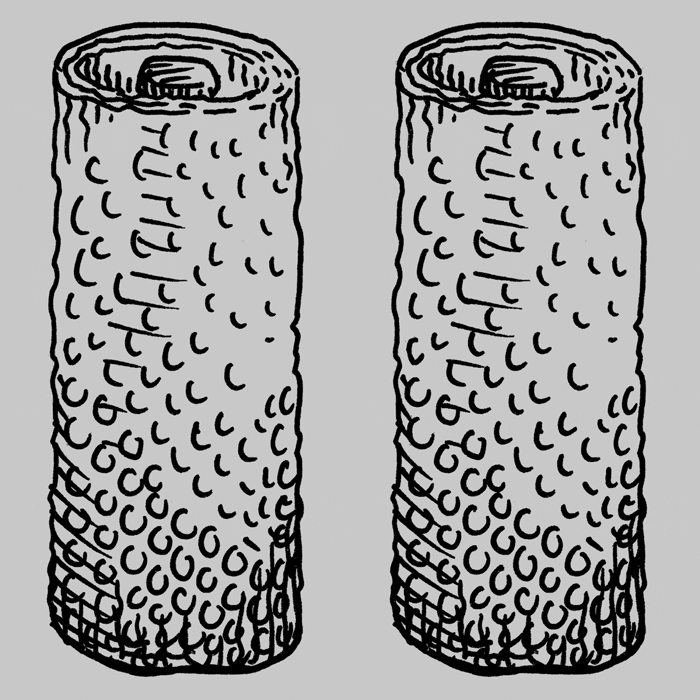 As mentioned, I wrap each beer with sticky bubble wrap – sticky side out – and begin stacking.  I use 3 sheets of wrap for glass bombers and 2 sheets for cans and crowlers. I stack them lengthwise on the floor, or sometimes on the bed as long as it's reasonably firm.  You want to build a box-shaped pile using the bubble wrap to keep it together. I used to get 8-9 bombers in each box, but with the increased incidence of 750s, cans and crowlers you'll need to feel your way through this one.  I've gotten pretty good at eyeballing what will fit.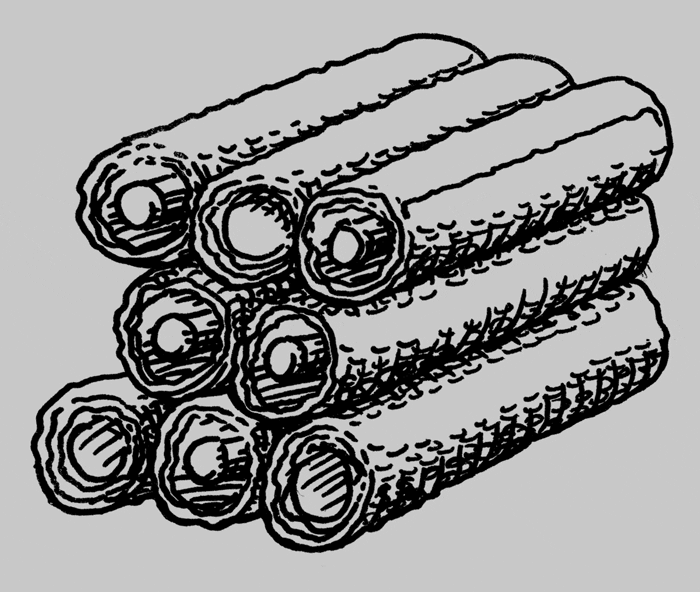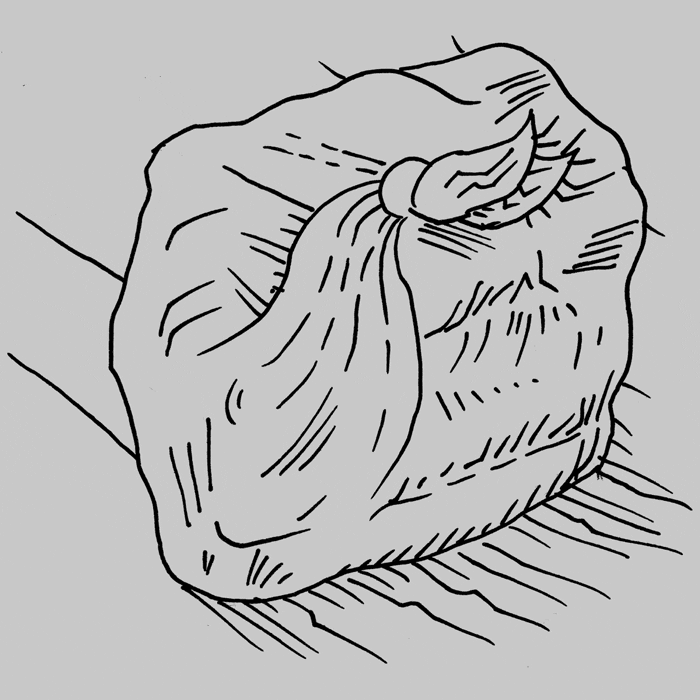 When you've erected your little monument to cirrhosis and poor decision-making you'll want to manipulate it into the trash bag.  Regarding the trash bag, one of the key lessons I have learned is that I needed to devise a technique that contains a spill, especially a small leak.  Leaks happen, and while it's a sad thing to find that your Tired Hands Saison has spewed its effervescence prematurely, at least by using the bag you've saved the shipment.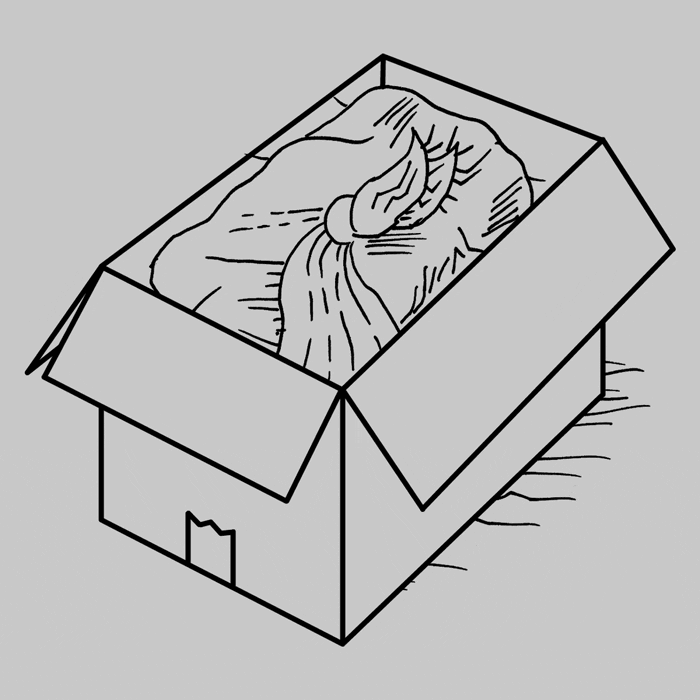 Lower the bag into the box.  Make sure the top of the box closes flat.  If it bulges, suck it up buttercup and extract something until it fits.  Tie off the bag. Fill the gaps with packing peanuts, packing pillows, crumpled newspaper, dead rodents…. whatever is available.  When you close the box you want minimal shifting. Get the crevices filled. Cram it, clown!
Before closing the box, toss in a box of Tic Tacs, or a box of Good and Plenty.  Beers can slosh, and the rattling sound of the candies can help mask the sound. On the subject of sloshing, while cans are easier to pack, they definitely slosh a lot.  Shippers are getting increasingly picky about liquids, so I try to mix up some bottles with my cans.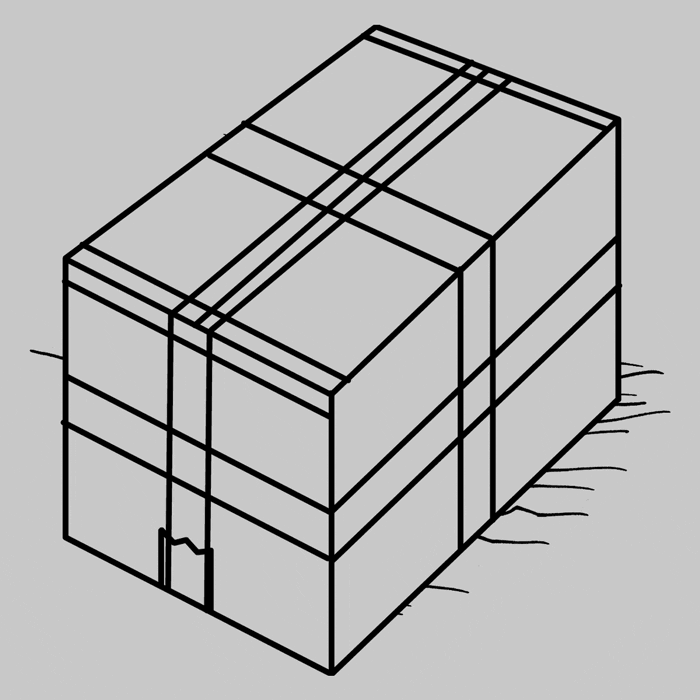 Tape the bejesus out of the box.  Tape each side, twice on the 16-inch side, and even on the side without any openings.  We want the tape to serve as the last line of defense and a deterrent to any nosy bastards.  As noted before, strapping tape is no joke.
The key to this exercise is to make the shipping a pleasant experience for all concerned, including the UPS or FedEx employees who labor for our eventual enjoyment.
Since shipping alcohol is technically against policy for private shippers (it's illegal for the U.S. Postal Service), you may need to fudge a bit if they ask what's in the box.  I suggest claiming that it's something of comparable weight such as canine body armor or prosthetic bull's testicles. Don't cite any liquids, since, as I mentioned earlier, they're getting a bit queasy on that subject.
What's In That Box?
When it comes to declaring the contents of your shipment, Craig recommends "collectible glassware". Technically, it is not lying. You might just have overlooked the fact that the bottles contain liquid.
When you ship, and if you have a choice, choose "Ground". Not only is it the cheaper option, you never know what the change in cabin pressure can do to your Precious parcel.
One other thing:  if you're wondering what all of this costs then perhaps you don't deserve to enjoy that King Julius or that Dirt Nap after all, you cheap bastard!  Now get out there and drink responsibly … pants are optional.
Checked Luggage
Use that sticky bubble wrap in your checked luggage too.  Sticky bubble wrap transforms an assortment of fine ales and lagers into a solid lump of cargo that can be easily unwrapped and rewrapped in Airport Security.  I once found a note from TSA in my luggage congratulating me on my choices.
---
Well, there you have it: a time-tested approach to shipping beer that will increase your chances of intact bottles arriving at their destination.
Sure, you could go out and buy the expensive bottle shipping packages that stores sell. I have to tell you, I've still received broken bottles from retailers using those mailers.
You can download a "Cheat Sheet" of The "Bundle-O-Beer" Method to Shipping Beer to keep handy while you pack your box up. Fill out the form below and it's yours for frees!
Would you like the instructions for this post as a downloadable "cheat sheet"? Join our mailing list and in addition to getting access to this Thirsty Bastards Cheat Sheet, we will update you when we add others to our downloads page.
Email's pretty safe from butt- and drunk-dialing, so, you know, you won't be bailing us out anytime soon!
Maplewood Brewery and Distillery
Maplewood on Twitter
Maplewood on Facebook
Maplewood on Instagram