When I think back on 2019, I'll remember a year of some of the best artist interviews we've ever done. Breweries all over the world are cranking out drool-worthy products both inside and outside the bottle (and can)! In preparing this gallery of The Best Beer Labels of 2019, it's striking how high the bar has been raised.
Just as we did last year, we've compiled this MONSTER list of outstanding labels. Also like last year, we want your help to determine the Top Ten Best Beer Labels of 2019 from this list and we're giving three lucky voters FREE BEER to tell us! Have a look at our curated list of over 170 labels and vote for your favorite.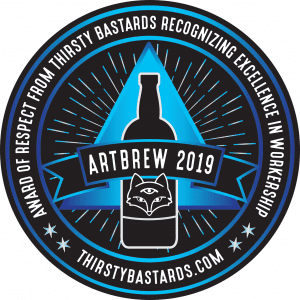 Additionally, we've decided to give our Top Ten Best Beer Labels award a name this year: ARTBREW, Award of Respect from Thirsty Bastards Recognizing Excellence in Workership. Rolls right off the tongue, no?
Here's how it all works:
Starting today, you get ONE giveaway entry for voting.
You can earn ADDITIONAL entries by sharing the contest with your homies, making social "clickies", and liking our absurd rutting. Max entries, including your initial vote = 5 per person
Voting period if from 17 January – 26 January 2020 (ends at midnight CST)
We will choose one winner randomly for each: one Grand Prize, one Second Prize, and one Third Prize.
We will post the Top Ten Beer Labels of 2019 the first week of February 2020. If you comment on the label you voted for, we may use your comment in the post!
What Can I Win By Voting?
This year our prizes come from Tavour – "Tavour makes it possible to access and discover the highest-rated craft beers from all over the world through our mobile app experience."
Grand Prize
A $300.00 Gift Card from Tavour to spend on new and hard-to-find, independent craft beers available across the U.S.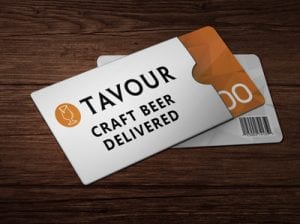 Second Prize
A Gift Box Set from Tavour valued at $99.00. Winner can choose between Stouts, IPAs, Sours, or Mixed.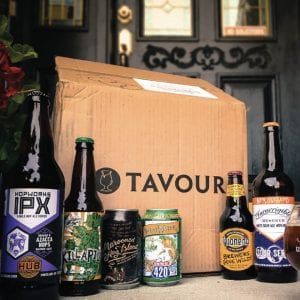 Third Prize
A Sample Gift Box Set from Tavour valued at $35.00. Winner can choose between Stouts, IPAs, Sours, or Mixed.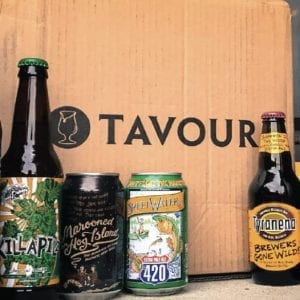 Show Me The Labels!
Your Vote
Earn More Entries