If you're like me, you don't need another post about how bad 2020 sucked. On levels monumental and life-upheaving as well as trivial and unimportant, to say we were forced to "do without" for a ridiculous length of time is an understatement.
Thank goodness we still had beer.
What's amazing is, breweries didn't slow down as much as you'd think in 2020. In gathering up these labels for your consideration, I thought for sure I'd hit the Fall months and see a significant slowdown in label registrations. NOPE. In fact, it was tough to get this list down to a reasonable 169! Despite the challenges the year threw at us, breweries still kept making and packaging beer.
What you won't see in this gallery of fine beer art is pandemic-related beer labels. There were no end of "Social Distancing" IPAs and images of masks with "drinking holes". Clever, but we're all so tired, right? Let's put it behind us.
So please join the Thirsty Bastards in celebrating the beer labels that got us through a rough year. Let's lift a glass to the eye-catching, the funny, and the badass label art that lived short lives in our fridges and long ones in our cellars. Vote for your favorite and you might just win more beer to toast to a better 2021!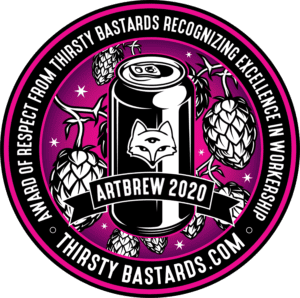 Peruse our gallery of over 160 of the finest beer label art to adorn your favorite beverage in 2020. The votes of Thirsty Bastards readers will determine The Top Ten Beer Labels of 2020 as well as the winners of our coveted ARTBREW – Award of Respect from Thirsty Bastards Recognizing Excellence in Workership. Cuz Workership didn't slow down in 2020 and it deserves to be recognized!
Here's how it all works:
Starting today, you get ONE giveaway entry for voting. Only one vote per person.
You can earn ADDITIONAL entries by sharing the contest with your friends, making social "clickies", and button-mashing our social media accounts like you love us. Max entries, including your initial vote = 12 per person
PLEASE NOTE: If you do not vote, you cannot win. We'll check!
Voting period is from 15 February 2021 at 3:00 PM CST until 22 February 2021 at 11:45 PM CST
We will choose one winner randomly for each: one Grand Prize, one Second Prize, and one Third Prize.
We will post the Top Ten Beer Labels of 2020 a week after the contest ends. If you comment on the label you voted for, we may use your comment in the post #internetfamous!
What Can I Win By Voting?
This year we're giving away more free beer from Tavour as well as beer label art from BeerPrints.com!
Grand Prize
One $300.00 Gift Card from Tavour to spend on new and hard-to-find, independent craft beers available across the U.S.
One $150.00 Gift Card from BeerPrints.com to spend on fancy beer label-inspired art.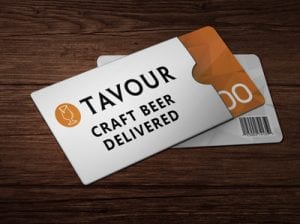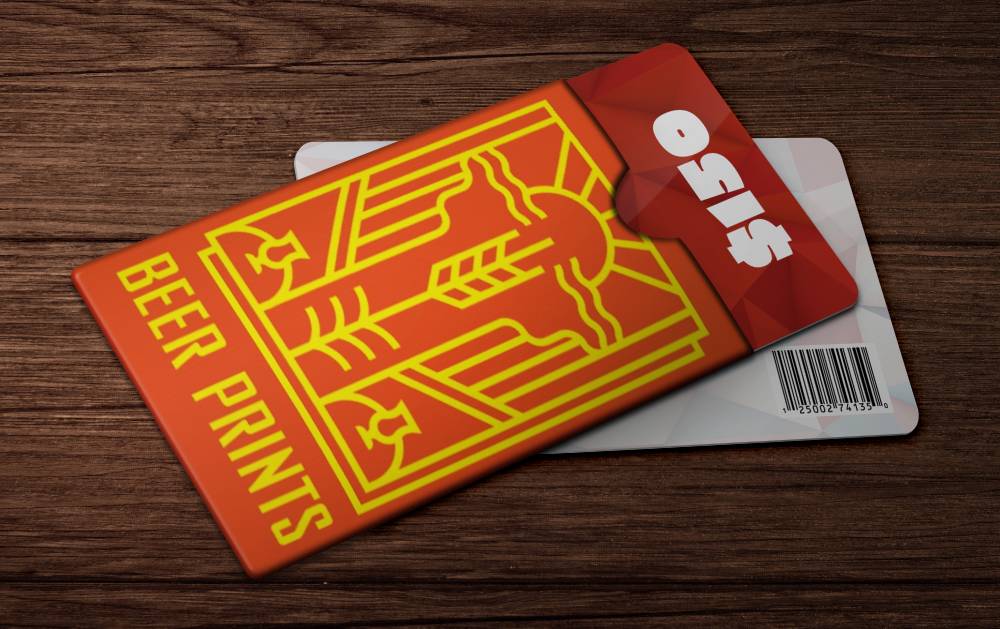 Second Prize
One Gift Box Set from Tavour valued at $99.00. Winner can choose between Stouts, IPAs, Sours, or Mixed.
One $100.00 Gift Card from BeerPrints.com to spend on fancy beer label-inspired art.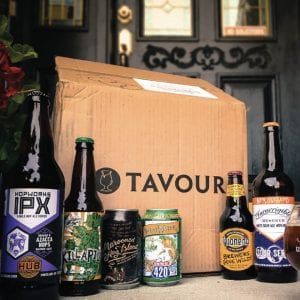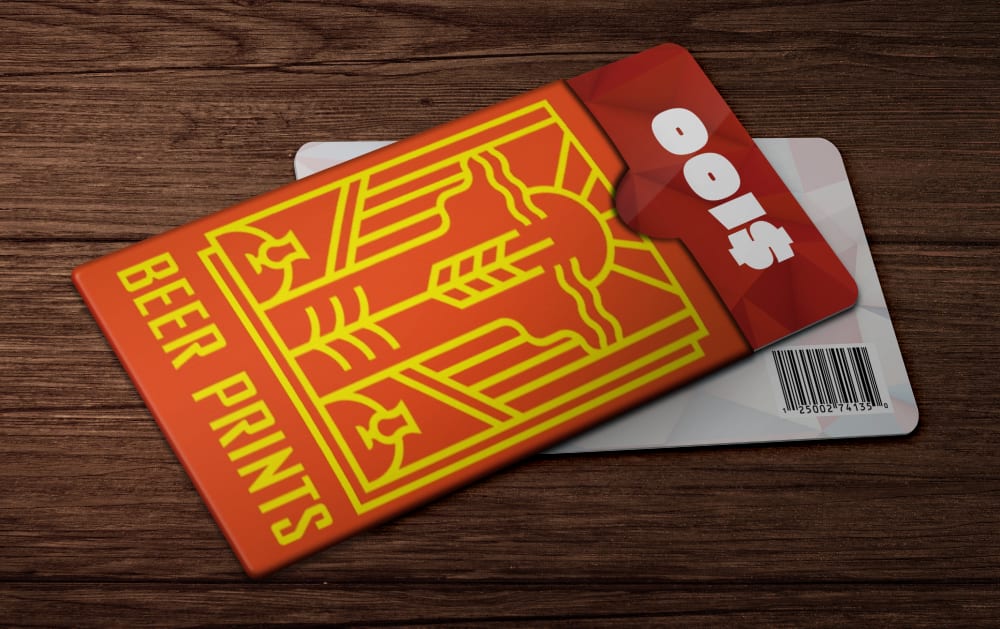 Third Prize
A Sample Gift Box Set from Tavour valued at $35.00. Winner can choose between Stouts, IPAs, Sours, or Mixed.
The following labels were registered with the Alcohol and Tobacco Tax and Trade Bureau during 2020.
Show Me The Labels!
Your Vote
Voting is CLOSED. View The Top Ten Beer Labels of 2020 here.
Earn More Entries

Label images research made possible using the highly recommended LabelVision search tool at ShipCompliant.