Making beer is a job for some, a hobby for others, and a lifestyle for those who are the most dedicated, hardcore, devoted brewers. Brewing beer is not typically a solo process; it's the gathering of a community, an act that brings people together, giving them the opportunity to share creative energy and collaborate on ideas and processes. When brewers/breweries partner with one another (which challenges the status quo of the ever-competitive brewing industry) to create a beer together, marrying the ideas from two different businesses and/or individuals, a "collaboration" beer is born.
When working in the beer industry at a brewery, brewers are often limited by available ingredients (yeast strains, hops, and barley) as well as scalability of the equipment they're using. Depending on the brewery, there's usually the opportunity to be creative when making beer, but sometimes creativity is confined to a set of rules or regulations that fall within the scope of the workplace.
Then there are times when the mold can be broken; when the rules fall to the wayside and fresh new ideas can come to fruition during a meeting of the minds: the creation of collaboration beers.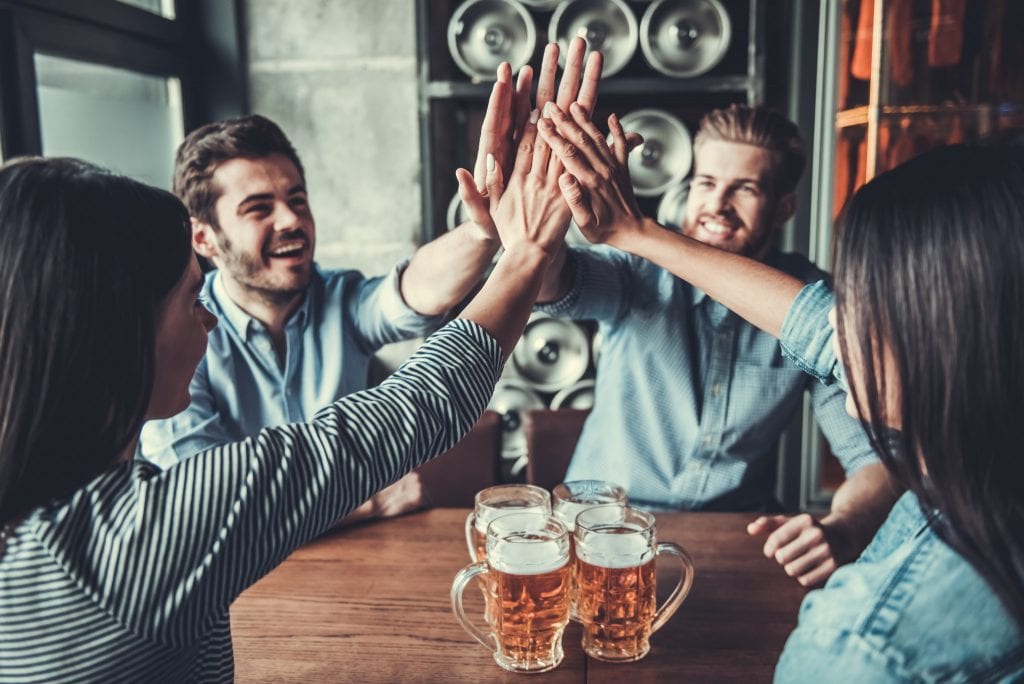 Brewers love to collaborate because it's fun to have a creative outlet that permits them to think outside the box and experiment. On top of that they get to hang out with and work with friends, make a beer that is a unique, usually one-time-only concoction and allows them to try out new ideas, ingredients, and learn from each other. Beer drinkers (and beer geeks in particular) love collaboration beers – they sell extremely well among the crowd that's always looking for something new to try. When created by and branded with well-known or hard to find names in the beer industry, collaboration beers can become quite an exclusive commodity.
How do beer collaborations work?
Beer collaborations are often ideas born after a few beers have been consumed (not surprisingly!). Brewer friends decide they want to embark on a project together and try something new. Often these friends work at different breweries so they each have access to different ingredients and equipment, which makes the innovative process of collaborating together both energizing and exciting.
To start with, brewers determine the concept of the collaboration brew. Collaborations are usually innovative, edgy concepts that have never been tried before, often using unique or uncommon ingredients. When it comes to collaborations, usually the more eccentric the idea, the more fun it is for brewers to make.
Once the beer concept is determined, they have to decide on the location for where the beer will be brewed. This likely depends on the breweries' schedules and space.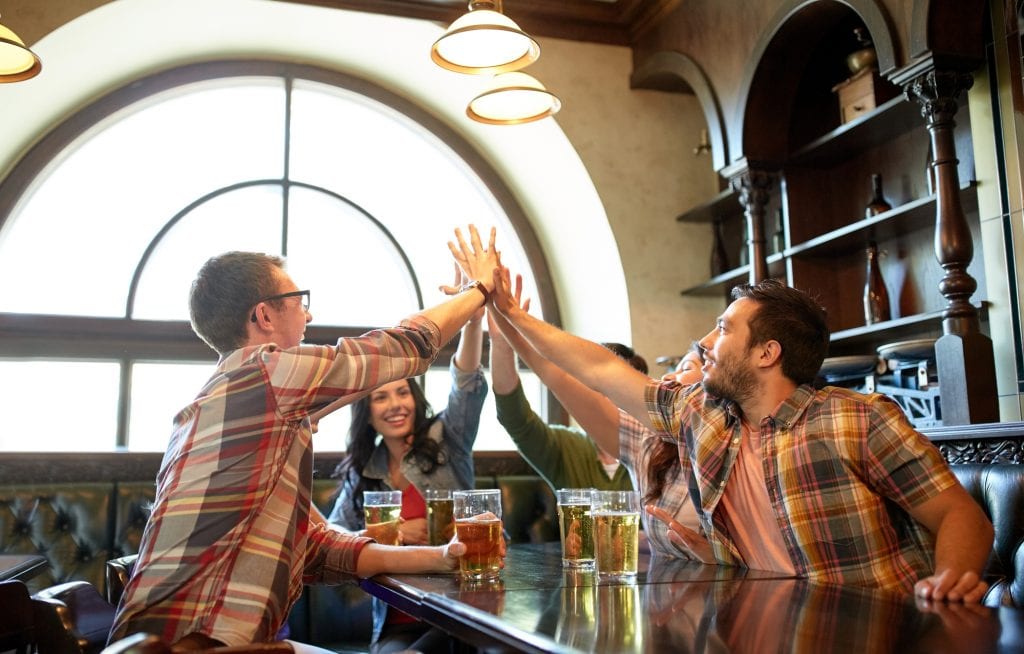 Collaboration brew day has been described as "herding cats" according to Cory Forster from The Bakers' Brewery in Silverthorne, Colorado. Everyone's having fun, and the brewery that is hosting is surely displaying "ridiculous amounts of hospitality," according to Brandon Proff, managing partner at Our Mutual Friend Brewing Company in Denver, Colorado.
Brewmaster Bryan Keilty with Lompoc in Portland, Oregon states that "Whoever owns the system and sells the beer, makes the rules." Keilty is no stranger to collaboration beers; he makes a brand new IPA with a different collaborator every two to three weeks, and his flagship IPA, Pamplemousse, was a one-off that blossomed into their best seller.
On brew day everyone acts as both students and teachers, and no doubt at the end of the day (and perhaps throughout) the team of brewers will enjoy a few pints to celebrate the occasion.
What else goes into the creation of a killer beer collaboration?
There's more to creating a killer collaboration than the concept. After the concept is determined, the ingredients and process that will be used (which can be new or innovative, depending on the brew) come into play, and of course the naming, marketing, and design work are critical to the branding of the beer. The marketing potential of collaborations should not be undermined; a great name and brand can elevate the profile of both breweries if done right.
Beer/Band collaborations have become an increasingly popular marriage of art forms. When a band brews a beer, there's an opportunity for both the music fans and beer lovers to engage and interact with both breweries and bands in new ways. This helps craft breweries reach new drinkers (always a huge goal) and builds new fans for musicians through the sale of merchandise and social media. A recent example of a beer/band collaboration is California's Stone Brewing and their collaboration with the rock band Metallica.
According to Stone Brewing's Executive Director and Co-Founder, Greg Koch, Metallica had been interested in making a beer for a while and they wanted a real hand in the creation of the beer. After countless conversations about the vision, the beer they made was high-intensity, easy to drink Enter Night pilsner, which invokes the name of Metallica's most famous sounds: "Enter Sandman."***
Grateful Dead lovers may be familiar with the Dogfish Head collaboration American Beauty. The brewery first collaborated with the band in 2013, when they jointly reached out to their fan base with a call out for ingredient suggestions to incorporate into the recipe of the beer.# The winning ingredient was granola (which is incorporated into a pale ale brewed with succulent wildflower honey), and the beer became an instant favorite. American Beauty has returned and is available throughout 2019.
What collaborations should I try in 2019?
The amount of choices in today's beer fridge can be overwhelming, to say the least. If collaborations interest you, the best place to taste the latest and greatest is at the Collaboration Fest, an annual event in Denver that features 100+ beer projects and 200+ collaborators (at this point you'll have to wait until 2020, but you can get a sense for the crazy scale and variety that's offered each year by visiting this year's website).
If you're itching to get out and start tasting right away, The Manual has put together a list of "The 5 Best Craft Beer Collaborations to Drink Now".
Happy Drinking!
---
Illustration by Craig Gunderson, created under the influence of Chicago's Beermiscuous and Bitter Pops.