I just got back from 14 days of beer travel in the EU! I had always thought about traveling over to Europe. I've had a passport for 20 years, but every time I'd start to plan a vacation I'd end up in New Orleans or the Yucatan Peninsula. It just seemed easier. Europe is unknown. Everybody speaks different languages. They have an efficient and rational system of measure. Fuck all that.
After several false starts and years of capitulation, we finally decided to take the plunge and do the EU. We played it safe at first and picked 3 close cities connected by train with the idea that if things went sideways we would have the flexibility to adjust accordingly. That and I hate to plan.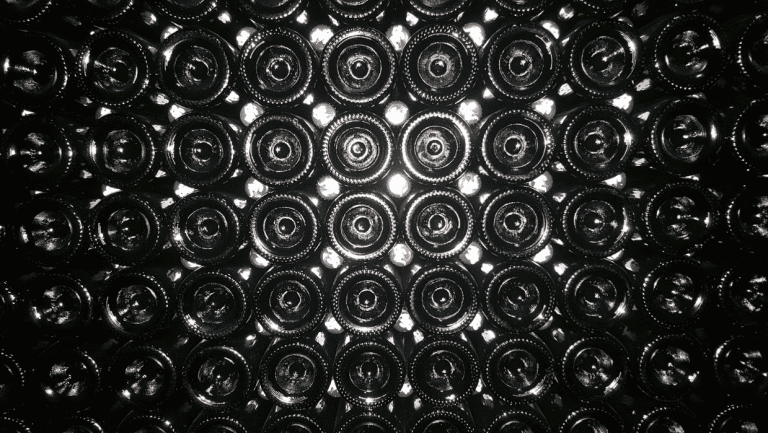 I really do suck at planning. I prefer to just plunk down in a city and impetuously wander around from bar to bar (for better or worse). The extent of my trip planning was whenever the wife would text me a question I would pause Skyrim just long enough to Google the question and text her back the search results. I'm a turd.
Once we landed in the Netherlands there was a brief period of terror once I realized that I was on another continent without much of a plan. It went surprisingly well.
I figured that it could be helpful to put down everything I learned that I wish I knew while traveling. I spoke with Craig (who has made a few Euro trips recently), and we're gonna split this up to share our thoughts with you to make things a bit easier if you decide to go on an overseas beer tour.
We live in Chicago in the Logan Square/Lakeview neighborhoods (trendy, moderately expensive for the US), so when we compare cost, it should be noted that we are using that metric. It should also be noted that Chicago is in the midst of a craft beer boom and that it has one of the most dynamic scenes in the world at the minute, so with a dozen GABF medal winning breweries within walking distance of each of us, we're fucking spoiled beer-wise.
Beer Travel Logistics
Josh
One of the benefits of living in a large city is that there are tons of cheap direct flights to the EU. A rudimentary Google search just returned a ROUND TRIP from O'Hare to Amsterdam with a 65 minute stop in Iceland for $320. Are you fucking kidding me?!?! That's cheaper than flying to Boise (I'm fucking serious).
Why wouldn't you go? You would. Now make sure your passport will be valid AT LEAST 6 months beyond your return date. If not, you may not be able to board the plane or (even worse) get turned away at the destination country.
Oh hey! FYI… any links on this page that lead to products on Amazon are affiliate links and we earn a commission if you make a purchase. Thanks in advance for your support!
On United, they provided free movies in the seat backs. If they don't, PAY FOR IT. It makes even long flights a breeze (aside from my aching ass). I bought a 200GB memory card for my tablet and loaded it with a bunch of "background" movies and an HDMI cord to plug it into the TVs at the Airbnbs. Make sure that everything works on your TV a few days before in case you need to swap something. Also, buy a few wall socket adapters. They're cheap here, and they weren't provided in any of our Airbnbs, and then use a USB charging station to keep everything together.
Craig
Bathrooms in Europe are small. Showers are impossibly, comically small. When doing your AirBnB research, if there's no photo of the shower, assume it is a 3' x 3' stall with the copper plumbing exposed.
I will not go anywhere outside of the US without this amazing BESTEK travel adapter/converter with built-in USB ports. I like the compact size and the variety of device options. It's even got a fan built into it to keep things cool and provide a little white noise while you sleep in a strange place. I HIGHLY recommend it.
Packing
Josh
Pack light. The wife and I each packed a carry-on roller suitcase and a backpack as a "personal item". We made sure that the Airbnb we booked for the middle of the trip had a washer/dryer (also everywhere we stayed was within two blocks of a launderette) and we never had to check a bag. More importantly, walking to and from train stations, across endless cobblestones, up and down stairs, and then stowing the luggage on trains, buses, trams, etc. is a lot easier if you're not hauling around a stack of steamer trunks.
I wish I had brought a seat cover on the plane instead of a travel pillow. Sitting in one place for 9 hours makes your ass HURT – It gets all sweaty and stingy and gets very annoying quickly. That travel pillow just makes your neck sweaty too, and I can attest that trying to stuff that between you and the seat isn't any better for burning swamp ass.
Buy an unlocked burner phone (or use an old one) that uses GSM (AT&T/T-Mobile) SIM cards (details on the setup in the next section). I bought a new phone to replace my current phone and used that one as our "EU phone" for the trip and we used our US phones on WiFi connections while we were there. Set up any apps you intend on using (Uber, Airbnb, Facebook, Waze, etc) on home turf so you can deal with all the permissions ahead of time and they're good to go as soon as you land. Be sure to load a couple of WiFi enabled call/text apps (such as Skype, Viber, and Signal).
The dude who set up my phone in Amsterdam fucked something up and my texting never worked and I couldn't set up a messenger to mirror my US number without confirmation (which I couldn't do since it wasn't working there), so I was stuck using fucking Facebook messenger to talk to the home team like a fucking noob. Taking an hour to set up the EU phone with a few fail-safe devices would have saved me an enduring headache.
Make sure to bring a debit card (almost every transaction was paid with cash) and a Visa or Mastercard credit card for the few transactions that require a card (train tickets, subway passes, etc).
Packing List:
Passport (valid for at least 6 months from the end of the trip).
Carry-on suitcase (packed wisely), and one backpack or messenger bag.
Tablet or laptop loaded with media and HDMI output cord.
Wall socket power adapter(s) and a USB charging station (with cords)
UNLOCKED GSM SIM card smartphone (you'll be using the fuck outta Google maps) with critical apps installed over WiFi and set up for use.
ATM card and a Visa or Mastercard credit card.
Craig
I'm a huge fan of creating a massive rolled up bundle of clothing rather than folding up your clothes individually and laying them like bricks. That said, this method, called "bundle wrapping", ONLY works if you have the option to unpack at your destination. You can't unroll your bundle, grab one outfit for the day, and then roll it back up into your suitcase – it just doesn't work. It's also problematic if you are destination-hopping, unless, per Josh's advice, you are doing laundry between stops.
Also to Josh's point, try lugging two roller boards over a tiny medieval bridge in Venice. It's horrible.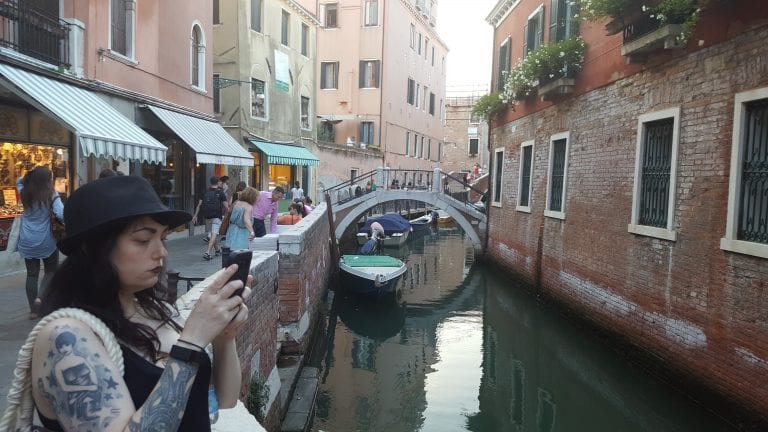 As I mentioned in my Dark Lord Day post, I travel with a backpack that has a big main compartment which is also small enough to fit under the airplane seat. This allows me to avoid paying luggage fees on airlines like Frontier and Spirit and it makes for a great companion to a carry-on bag.
EU Drinking Etiquette
Craig
Eating outside at a cafe is one of the quintessential European experiences. It might seem like something only tourists would want to do, but it is actually a way of life there – soak it up.
Here are a few things to keep in mind:
They think tipping is weird.
You might think, "Oh this waiter was SO helpful and he spoke English and was so accommodating… I should leave him something!" He'll accept it from you, but he'll find it very awkward. It's just not common. Servers get paid a livable salary and service is just their job. So don't expect them to go the extra mile like a server in the US because their gratuity isn't on the line.
Sitting at your table for hours is totally normal.
In fact, your waitperson might not even check on you after you've received your entree. Get accustomed to having to (politely) wave your server over after they've brought you your first thing. It's simply not common to be checked on like they do in The States.
You need to ask for your check.
They will never ask if you would like it brought out. It took me forever to figure this out, but if you just want to have one beer and be on your way, tell the server when you order and they can bring your check with your drink. Otherwise, it is assumed that you are in for a long stay.
You WILL have to endure cigarette smoke.
They simply give zero shits about second-hand smoke over there. No laws. It is not considered impolite at all.
Josh
There is one HUGE cultural difference I feel the need to point out:  In the US it is considered rude to aggressively wave down a server or to go up to the bar to settle a table tab. In Europe, it is necessary (if you want anything), so much so that we just gave up tables and ate at the bar at most places. Tipping isn't expected, so there is very little motivation to serve. Having worked in the service industry I felt a compulsion to tip throughout the trip, but the lack of attention was jarring at first. Also, if a server seems stoned; they are. This will not end well, finish your beer and go elsewhere.
I somehow made it this far without mentioning this, but OPEN CONTAINER IS LEGAL IN THE EU (except Latvia, since they don't know how to behave). As with anything act like you belong and don't be weird about it and you'll be fine.
Destinations
Amsterdam, NL
Josh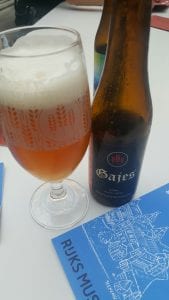 We flew into Amsterdam Airport Schiphol (AMS). I might have fucked this up somehow, but since we didn't have checked luggage I ended up right in front of a customs agent trying to find our way around customs, and after 2 questions, was through customs. It seems too easy, so I'm almost sure I somehow skipped a step (or seven).
Once we were in the public area of the airport, we went to the train terminal and booked our tickets from Amsterdam to Luxembourg City and from there to Brussels. It was insanely easy with the help of a ticket agent and cost us less than it would have to buy them in advance. We had priced out rail passes, but 1) we probably wouldn't have used them enough to make it worthwhile; 2) for some insane reason they need to MAIL it to you, so if you're looking at that option, you need to purchase those far in advance to ensure you receive them in time.
Our next stop was at the mobile phone kiosk. To recap; You're going to need an UNLOCKED phone that uses GSM SIM cards. At the end be sure to have the kiosk worker test the phone's mobile, call, and text capabilities, because if they don't work right, you're vacationing on "classic mode". We took a train/tram combo to our Airbnb, but in retrospect, it probably would have been cheaper to take an Uber.
Our Airbnb was located in the Erasmuspark Neighborhood (about 1KM West of the outermost edge of the central district), so we could get everywhere fairly easy by walking, but we were average about 18K steps daily. You could rent a bike, but it seemed like there were just so many bikes everywhere that it wasn't possible to be able to lock yours up with any reliability. It was commonplace to see nice bikes just sitting around unlocked, but after my endless parade of disappearing bikes from my time in DC, I'm not fucking doing that. There are also plenty of scooter rental places, but I can't see that being worth it unless you have mobility issues and know how to manually hand-shift a Vespa (you probably don't). You could also rent a car if you enjoy driving around in circles endlessly looking for parking. Uber is all over the place there, but we only felt a need to use it to get to the train station early in the morning with luggage on our way out to Luxembourg.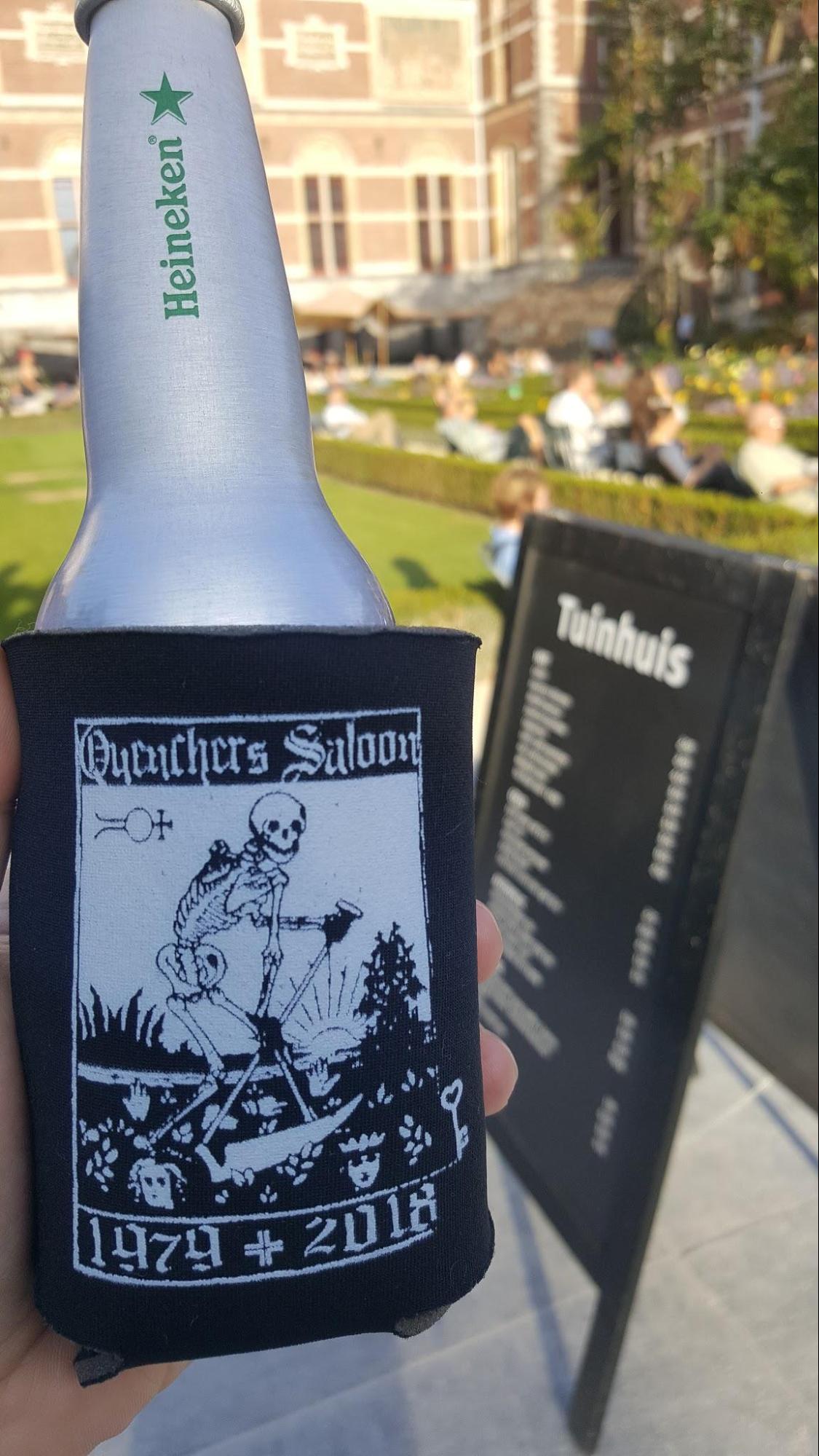 The thing about Amsterdam that immediately stood out was how "other" it was. Canals, tiny cars parked on the sidewalk, an endless sea of bicycles stretching out as far as the eye can see. More so than any of the other places we went, Amsterdam just seemed more "European". It was also the most touristy (natch) and kinda corny. Amsterdam would be the result if you gave a 19-year-old frat boy from Iowa the tools to create a European city; cheap booze, weed, hookers, Heineken at every corner bar, and where "Reggae dubstep version of Pink Floyd's the Wall" is acceptable background music. Meh; but there are good times to be had.
I really enjoyed sitting around and sipping Belgian sours on the street outside Bierproeflokaal In de Wildeman in the heart of the tourist district and watch the Eurotrash stroll by; there are tons of street-side cafes where I made it a habit to intermittently grab an espresso shot with a beer and an apéritif, and one of my fondest memories or the trip was sipping a basic Heineken basking in the sun sitting in the gardens outside the Rijksmuseum.
It was interesting how the US craft scene was influencing the Amsterdam scene, there was an abundance of popular American styles (New England  IPAs, West-Coast IPAs, etc) to be had. I only set out to hit a few beer bars/breweries, and two of those were closed when we walked past, but I made a point to try any local craft offering when available, plenty of good beers but nothing outstanding.
Craig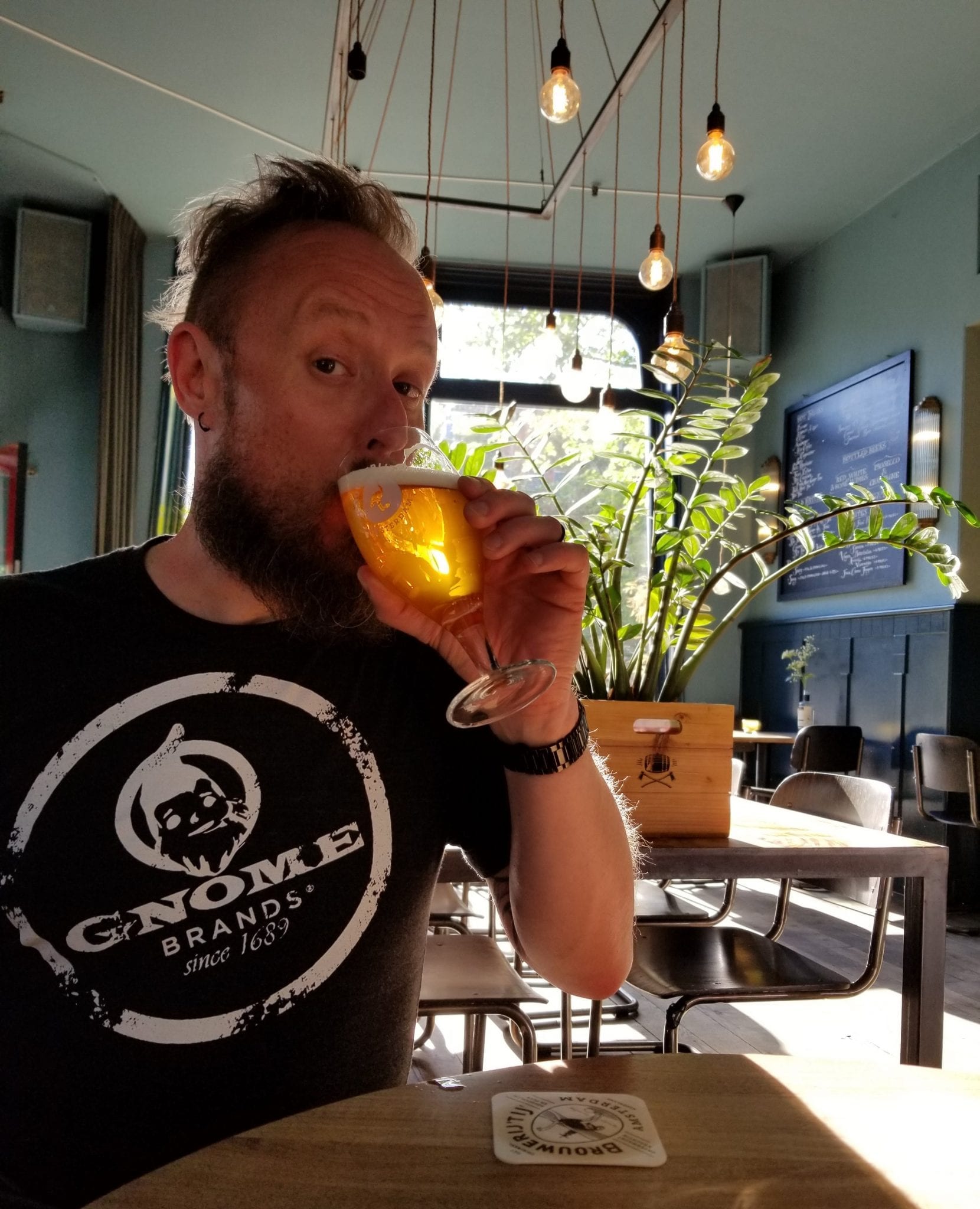 You can find the same variety of craft beers in the Netherlands as you can here in the States. I enjoyed beers from Van Moll Brewing (Eindhoven, NL), Brouwerij de Natte Gijt (Weert, NL), Brouwerij De Molen (translation: "The Mill", Bodegraven, NL) during my stay. If you were told that beer innovation is stagnant in Europe, Go Dutch! To be honest, the only indigenous beer I rated 3.0 or lower on Untappd was brewed by Heineken.
My favorite brewery/bottle shop in the city of Amsterdam was Brouwerij De Prael. My spoils from De Prael were the basis for our How to Ship Beer post. They had a huge variety of styles and they were all solid. That is, good enough to send home and share with Josh.
Utrecht, NL – Craig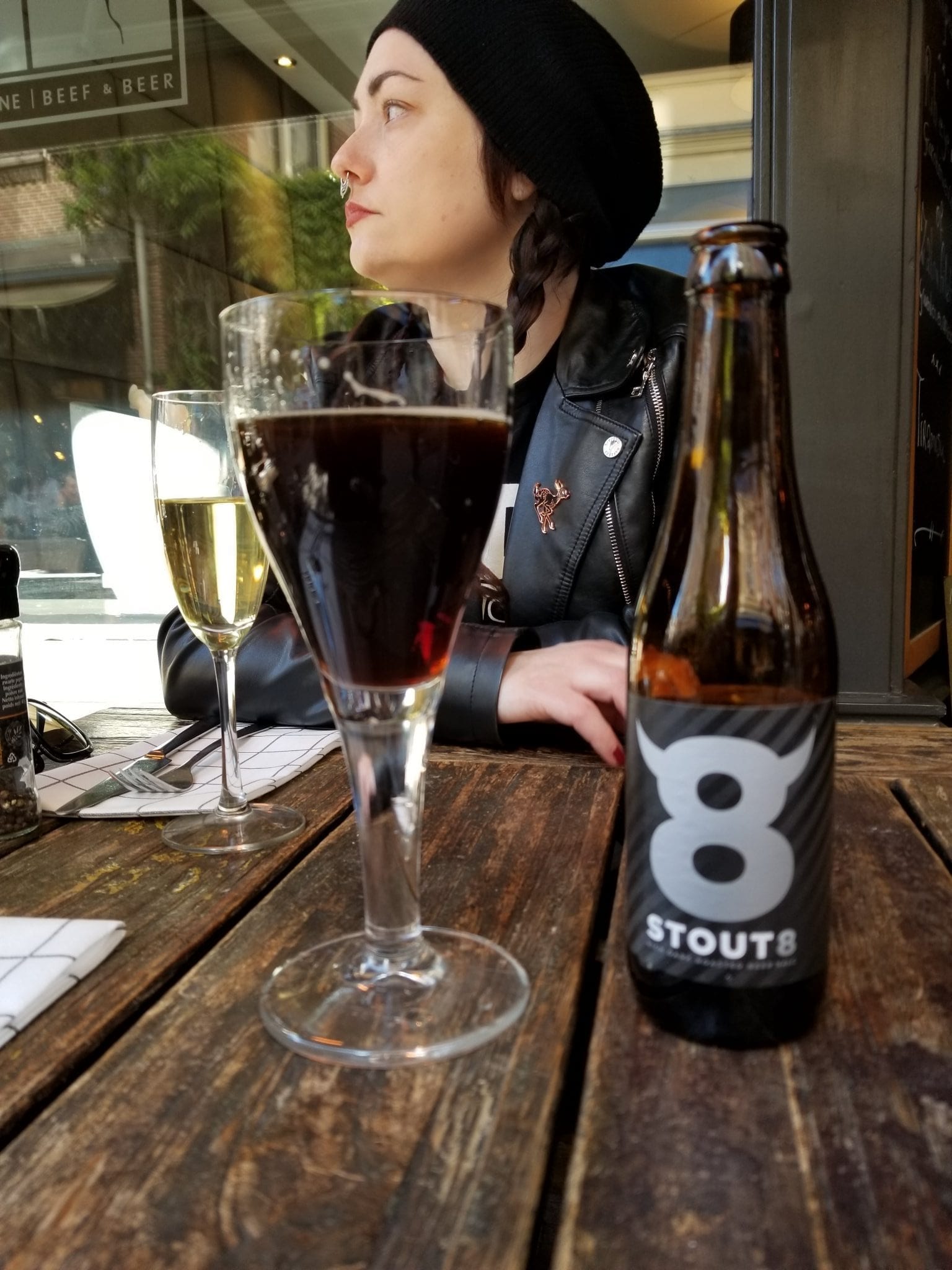 The Netherlands' fourth largest city, Utrecht, is well worth visiting in its own right, let alone for its beer chops. It's a university city and carries with it just as much Amsterdam charm, minus the Red Light District. You'll find canals, bikes, history, and Dutch culture here as well as the Letters of Utrecht, an endless poem carved into the streets.
Stand out breweries in Utrecht include De Kromme Haring, Brouwerij Maximus, and Oproer Brouwerij. I visited a great bottle shop in Utrecht as well, Bierverteller. Not only was I surprised to find American beers here (Anderson Valley Goses anyone?), but this store also served as a bit of a homebrew supply store. You could get yeast with your beer!
Luxembourg City – Josh
This one is going to start off with an important travel note: If your train is canceled and rescheduled BE SURE to know all of your transfer spots. I have a feeling you know where this is going.
Our train was SUPPOSED to go direct to Bruxelles MIDI to transfer and then direct onto Luxembourg. The Train we ended up on had a transfer at Rotterdam, a transfer at Bruxelles Nord, a transfer at Namur, and a transfer at Arlon, to Luxembourg. This would be fine if anyone bothered to tell us about the transfer at Namur. THE FIRST ticket-checker we encountered from Amsterdam, the Netherlands, and halfway across Belgium, was the agent who approached us right after the Namur stop, stared intently at our tickets, and informed us that we had just missed our transfer and were currently heading for Germany. Yay! Turns out, trains are fairly frequent and we were only delayed by a few hours despite everything, but we were FREAKING THE FUCK OUT until we got where we were going. It is extremely unnerving being plunked down in the middle of podunk Wallonia without any idea when/if you're going to get to your destination. Beer helps, and I can't think of a better place in the world to find one.
Also, I should note that the trains aren't what you think. I was expecting the Orient Express and got the METRA line to Elgin. Bring a snack and grab a beer ahead of time.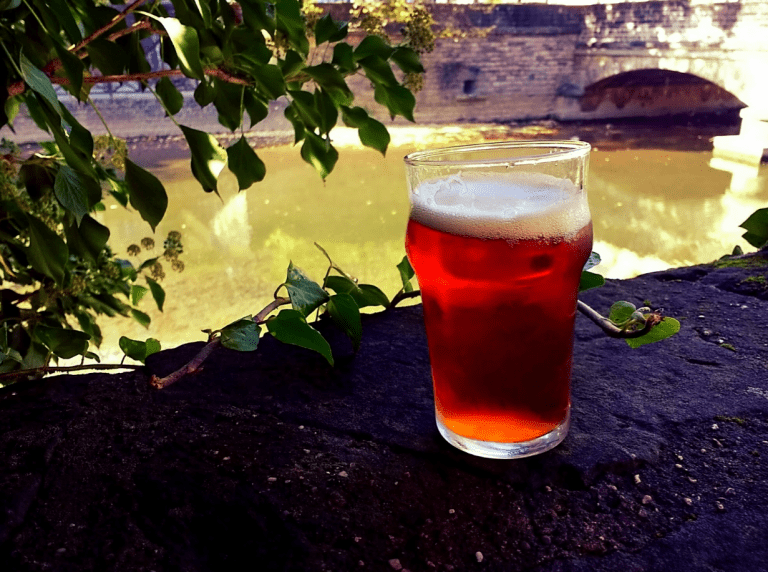 Luxembourg is the answer to the age-old question of "What if Wisconsin was the richest nation in the western world?" (except Wisconsin is sixty-six times larger and has nine times the population of Luxembourg).
Luxembourg City is absolutely beautiful; there is gorgeous architecture, scenic vistas, cafes and restaurants everywhere, and is generally a neat place to be. Although… When we arrived late (see above), checked into our Airbnb, and set out to find some food we decided not to stray too far and went out around the train station figuring there would be something around there. Turns out, that area is where the "street tuff" kids like to hang out and yell at each other. I've spent the last two decades living in DC and Chicago, so I never felt threatened, but I still knew better than to hang around where I didn't belong. If anything, it was like watching Mr. Rogers to remove his cardigan to reveal a trollface Pepe chest tattoo. Okay, wasn't expecting that. Anyway, we found a delightful late-night sushi place (because when in Luxembourg…), grabbed a couple of beers at the craft bar down the street and headed in for the night.
Basically, Lux City is divided into two sections connected by a long bridge over a deep valley with more stuff in the middle. Every day we'd walk up and down the valley ONCE, walk around the "old town" section of town and then head back and hang out on the Rotundes patio or at the Craft Corner Gastro Bar. I enjoyed it immensely.
Northern Italy – Craig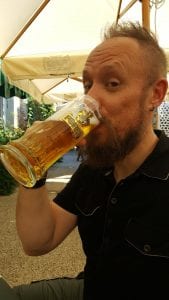 I love Venice with its bustle and chaos and endlessly-winding paths. IMO to recommend a place to go in Venice is to deny the city its greatest feature – its surprise. If you plan a trip to Venice, just go out and explore. Earmark a few tourist destinations like St. Mark's Square (Piazza San Marco), the Doge's Palace, The Rialto Bridge, and a gondola ride. If you find beer along the way, great! I suspect you'll find it without trying too hard and a lot of great memories as well.
In addition to Venice, I like to head up even further north into Trentino-Alto Adige. We have family in a gorgeous river valley town called Fiera di Primiero which also happens to have its own brewery – Birrificio Bionoc. When you go that far north, and you are rubbing elbows with Austria, as well as regions formerly recognized as Austrian. Their Vienna Lager, Alta Vienna, is spectacular.
The resorts cater to skiers, but we enjoyed hiking the forest trails under the grey, craggy limestone vistas of the Dolomites. As in Venice, we allowed ourselves to get a bit lost, but that's why we have GPS-enabled phones and European sim cards, right?
Brussels – Josh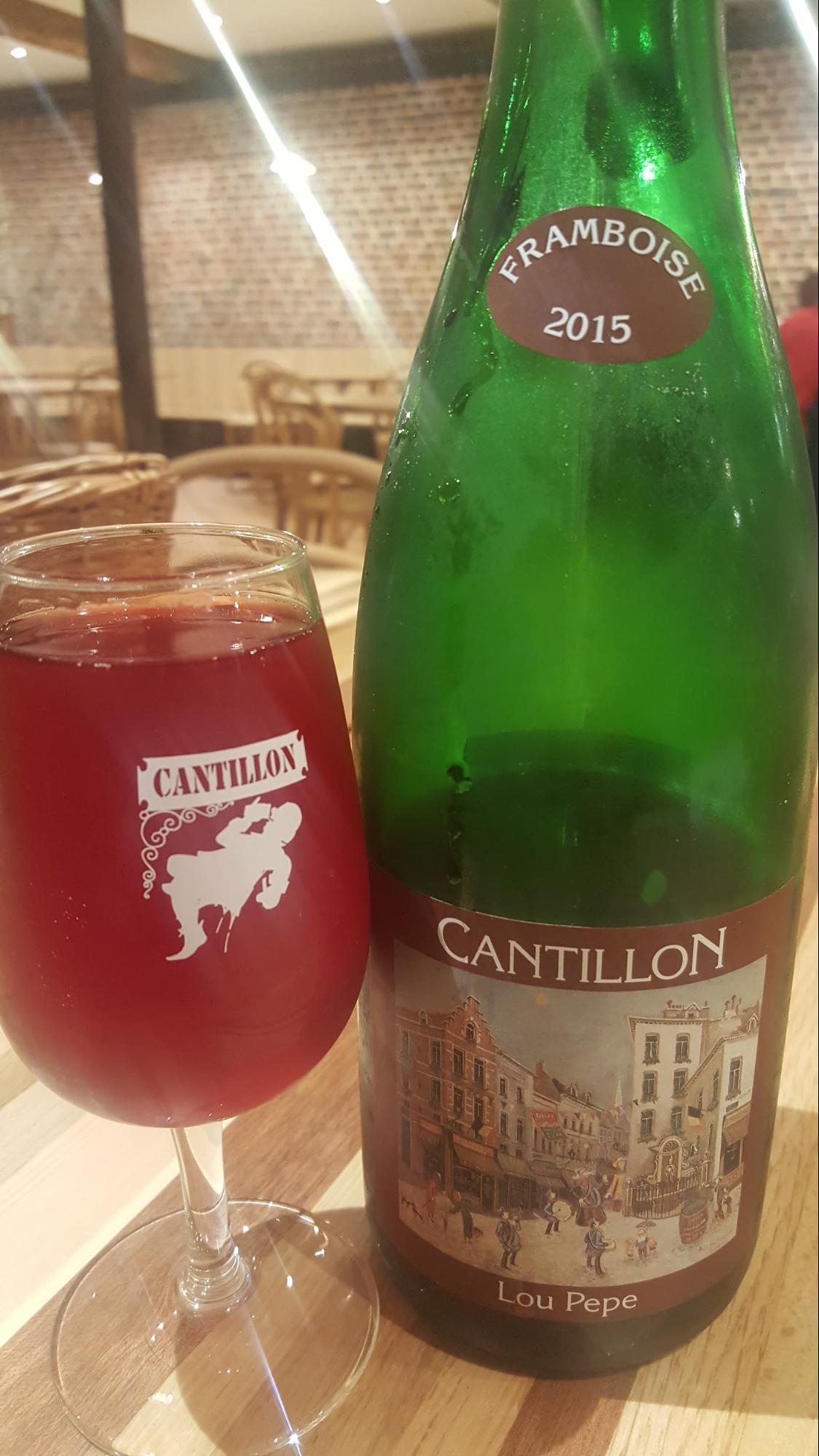 Do you remember the last train story? This one is the opposite The line originated at the station around the corner from our Airbnb and then got off at our destination. Easy peasy. It would have been easier to get off one stop earlier, but whatever, that's what I get for doing zero planning ahead.
Brussels was touristy like Amsterdam but either I got used to it, or the beer was so incredible that I didn't care. The Moeder Lambic bar was right down the street from our apartment, the Cantillon Brewery was a 10-minute walk, and almost every bar in the city had at least one world-class beer on the menu. Fuck, the tourist bodega souvenir shop beneath us had a wall of rares that would make any beer nerd shit. I actively had to restrain myself from buying more bottles than I could drink. It was not easy.
Brussels had some nice restaurants, cool museums, and fun stuff to do, but for me, it was all about the beer. 10/10 would binge again (and again, and again). Seriously, right now I'm thinking if I could swing a cheap flight out there and back just for a long drinking weekend.
After beating the fuck outta my liver for two weeks straight we made it to the airport. Lessons learned: check for road construction with Google Maps and walk to a clear access point before booking an Uber (a 5 minute walk would have saved us 45 minutes in heavy traffic with the worst Uber driver in Belgium) and allow about an hour longer than you think it's going to take to get through airport security (we made it, but just barely because I insisted on leaving extra early).
Nothing else much except for 9 hours of my aching swamp ass and I almost wrecked my guts by trying to hold in a 5-day lambic fart throughout the entire flight. True story: once we landed I ran into the toilet and ripped a wet beer fart so loud and so long that the child in the stall next to me started giggling and then as the ruckus kept going on and on the kid started crying. Europe!
Monschau, Germany – Craig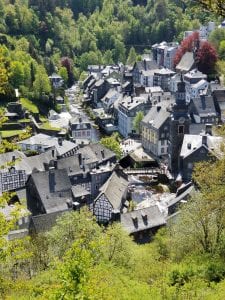 You can't beat driving into Medieval village nestled in a glacier-carved European river valley and Monschau, Germany is the perfect example. I was super excited to write about this little hidden gem where we found a brewery museum and restaurant that was pretty great.
Sadly, as of February of 2019, the Felsenkeller Brewery Museum closed down. According to this article in WochenSpiegel, there's an out-of-town brewery still keeping the Monschau tradition (and recipes) alive, but the experience of the museum was really something.
There was a self-paced tour of the caves under the structure where the beer was stored. They even served as hiding places for Jewish refugees during WWII. To say nothing of the VAST collection of glassware and bottles they'd collected over time. I took tons of pics and even bought the guide booklet. Auf Wiedersehen, history!
Liege, Belgium – Craig
We visited Liege on a day when they were having a well-advertised street market. Expecting to find exotic European chocolate configurations and Pom Frites everywhere we turned, we were surprised instead to find knock-off jeans, stinky seafood stands, and overpriced Xbox 360 discs.
This was the first European city we visited where we were genuinely shocked at how poorly-maintained the medieval buildings were. It was also the first and only encounter we had with panhandlers in Europe. EVER. I saw a guy try to sell a watch in Amsterdam, but apart from that, even the most touristy cities seemed completely free of people begging for money. I assumed it was because they have better infrastructure for the less fortunate.
Don't get me started on the local Liege fashion. I saw more zubaz and tattoos on overweight euro trash in here than on the Jersey Shore.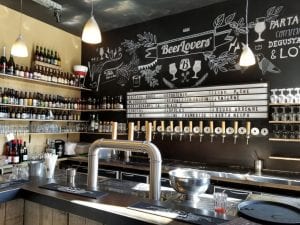 Liege was far from the highlight of our trip, but that doesn't mean it was bereft of charm, or beer charm for that matter. One stand-out stop was BeerLovers Beer Cafe and Bottle Shop. You can either stop in for a local craft draft or walk out with a few bottles of what Belgium has to offer. It reminded me very much of establishments I see in Chicago like Bitter Pops or Beermiscuous.
TL;DR
Everyone speaks English. Be patient and polite and you won't have any problems communicating.
Pack light. You'll be a lot happier if you only have to deal with a carry-on size wheeled suitcase. There are laundrettes everywhere.
A budget of 300€ per day for 2 people is more than enough for basic lodging, food, drink, and entertainment.
Get an EU SIM card for your phone.
Don't use American cash. Take out Euros from ATMs. Visa or Mastercard are accepted at many more places than AMEX.
Be prepared for train cancellations or delays. Everything should be fine if you calm down and take the time to understand the schedule table (or do so ahead of time).
Make sure your passport will be valid AT LEAST 6 months beyond your return date.
If you're going to buy an all-access train pass, do so from home and allow at least 6 weeks for them to mail it to you.