In Week 14 we've got multiple labels from the same breweries. For some reason there was a plethora of paper labels submitted to the TTB this week, which means the images aren't available. I doubt I'm on any if these breweries radars, but I hope I'm not revealing too many surprises with my posts.
The following labels were registered with the Alcohol and Tobacco Tax and Trade Bureau during the 14th week of 2015. They have been selected for their aesthetic appeal or simply because I thought they were really cool.
Garage Project Umami Monster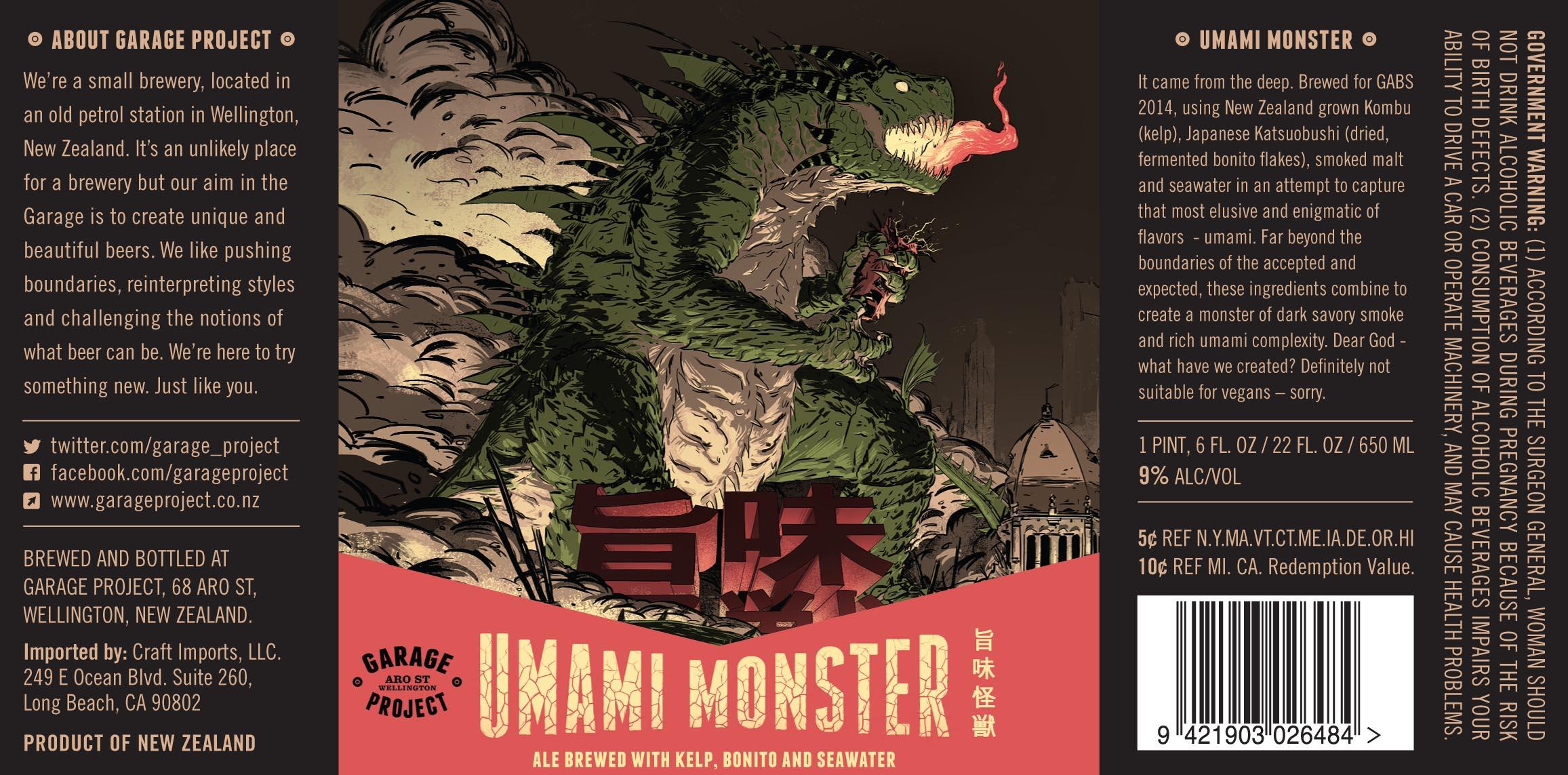 I know the resemblance to a certain "king of the monsters" is meant as homage more than anything else, but I have to say it: "Nice Godzilla!"
He's tearing up old downtown Somewhere, leaving trampled buildings and fiery breath-blasted debris in his path. I guess I shouldn't assume he's not a "she". You know, like in the 1998 movie.
It seems that the artwork is an evolution of an original painted image created by Greg Broadmore which was adapted to pen-and-ink by Moth City's Tim Gibson. I very unique collaboration.
"Tim Gibson, creator of Moth City took my designs and turned them into beautiful posters, labels and t-shirts, which you can see here."
-Greg Broadmore
"Garage Project commissioned me to create manga backstories, beer labels based on the designs of movie artist Greg Broadmore, and a whole range of promotional material including giant street posters, masks, t-shirts and limited edition screen-prints."
-Tim Gibson
Garage Project Sauvin Nouveau Grape Harvest Pilsner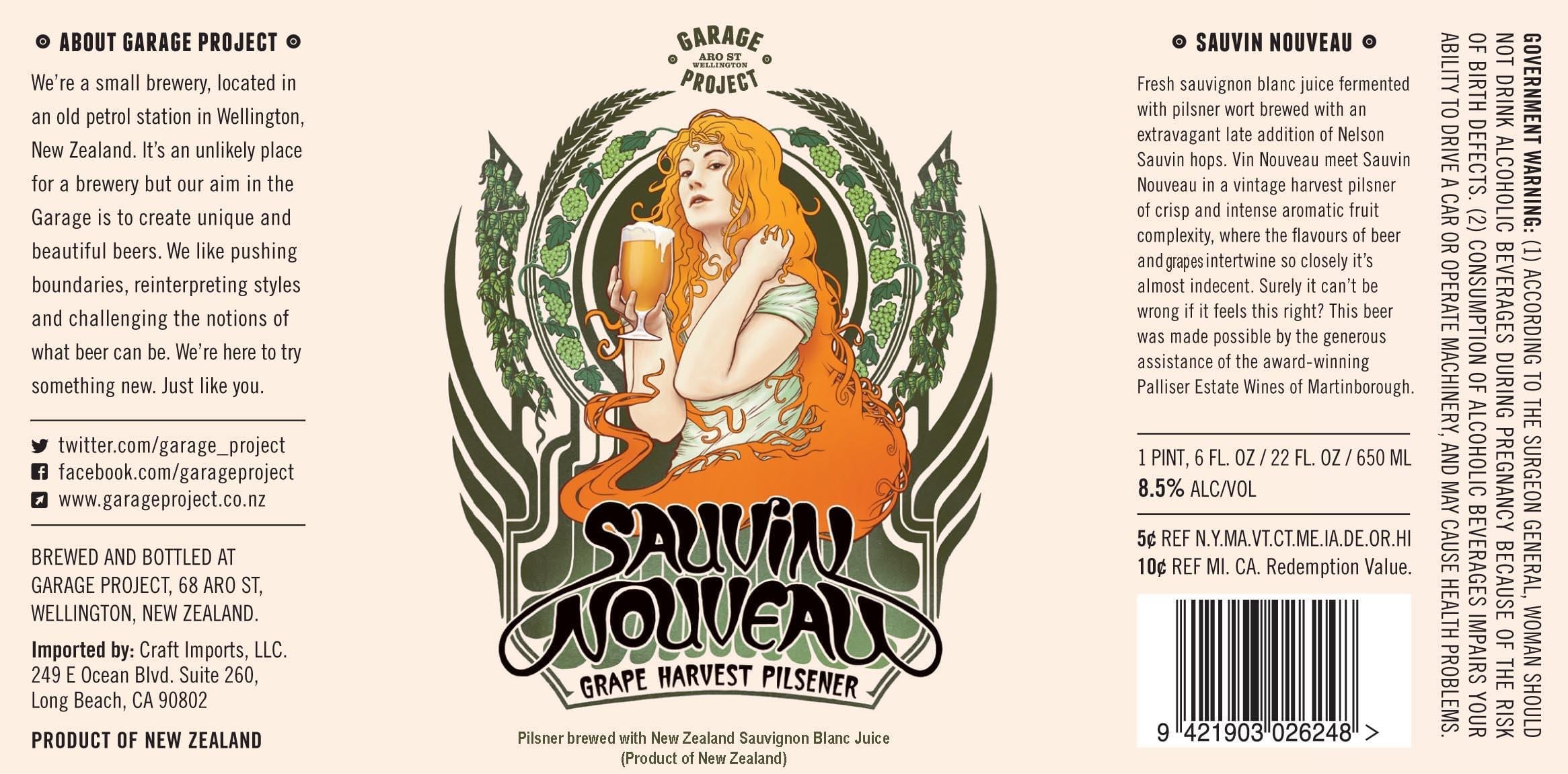 It has been over 75 years since Alphonse Mucha lived, and yet the poster child for the Art Nouveau movement continues to influence illustration in every industry.
As the saying goes, anything worth doing is worth doing well. Imitation is no exception, so how does Garage Project's Sauvin Nouveau label measure up? Very well, if you ask me!
This illustration is a nice combination of natural forms and decorative elements common in the style. The "wings" flanking the figure are a bit out of character (a look I'm inclined to call "tribal" if I had a gun to my head), but overall this is very successful. She is very much "Mucha-esque"!
Lonerider Red Spur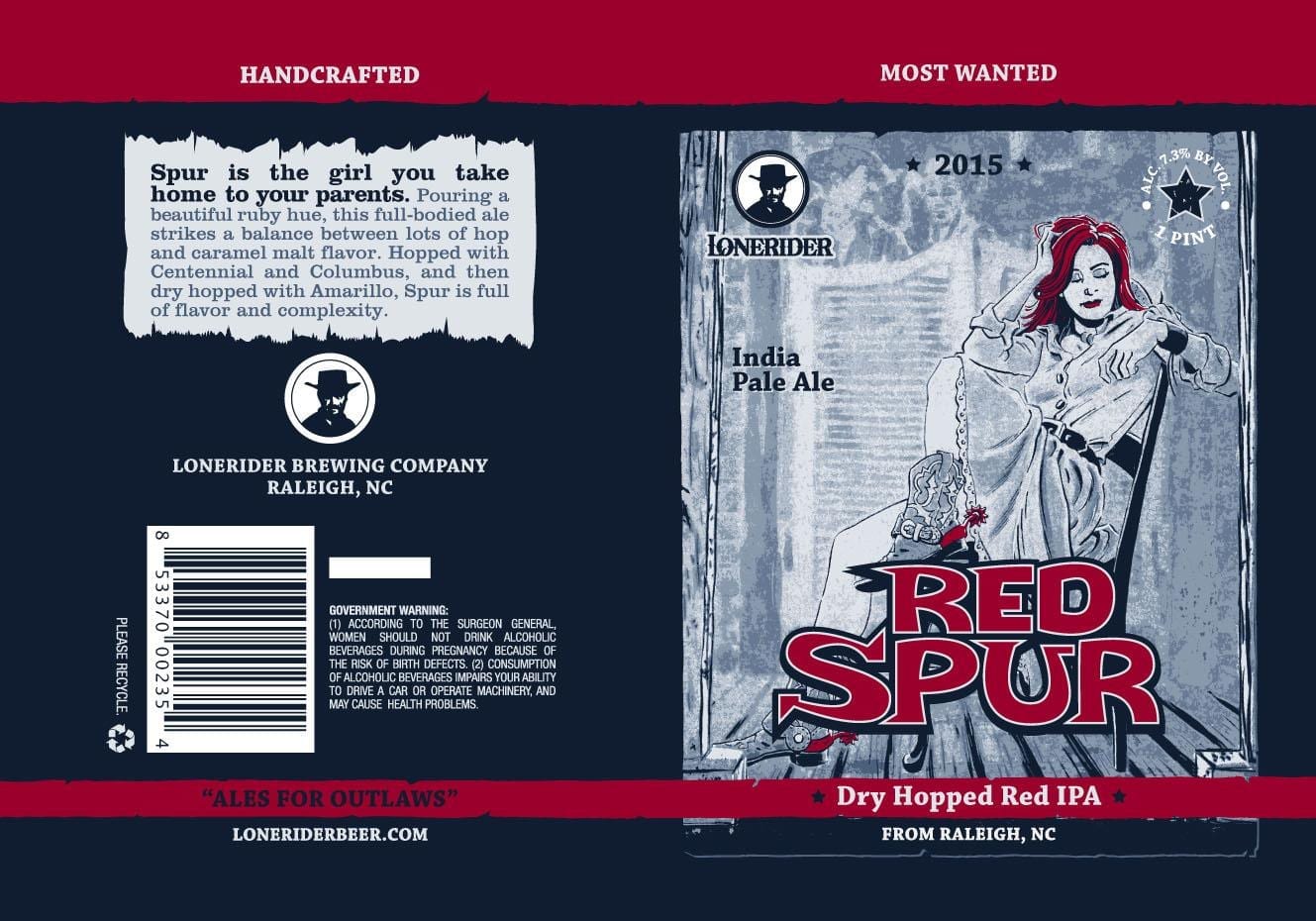 Based on the story being told on this label, Lonerider's Red Spur seems to be the name of the girl depicted. Surprise! She's a redhead!
Spur seems to be fairly anti-social, sitting outside of the saloon on the porch. I suppose her desire to shrug off the "party cowgirl" label is why we'd take her home to our parents.
The pen-and-ink technique combined with the washy background are very effective in setting the mood for this good time recluse. I'd have pushed the wild west, old-timey flavor just a bit further by giving this a parchment and sepia treatment. I guess that's been done before, but I think it would be very appropriate here.
Cerveceria Wendlandt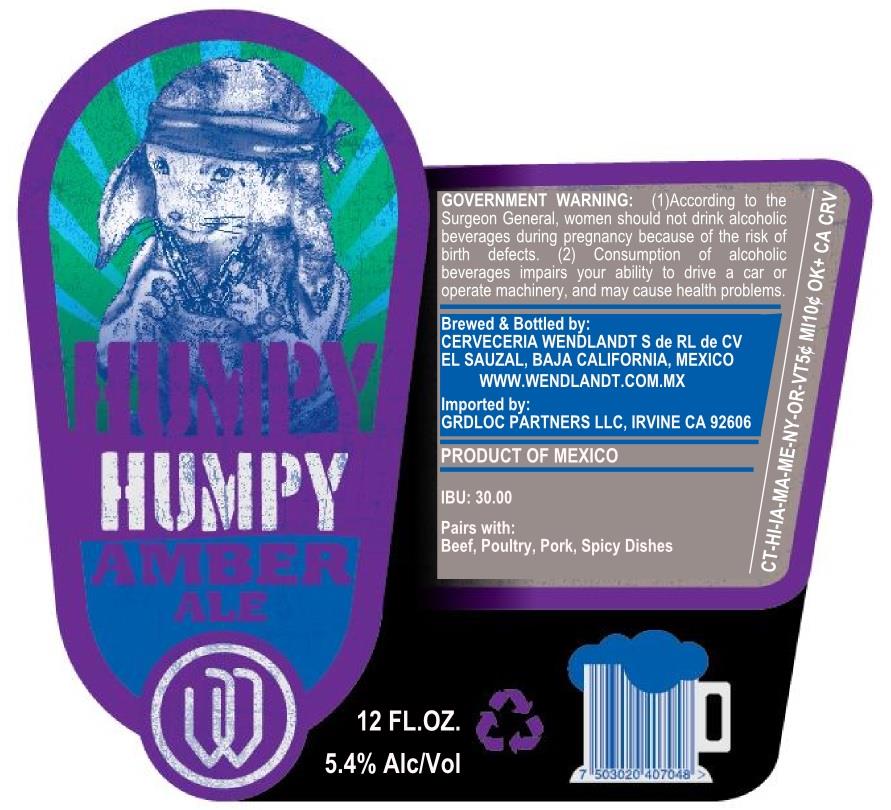 Here we have three in a series of themed labels from Mexico's Cerveceria Wendlandt. Each label features a monochrome animal character in a style which reminds me of old mimeograph copies, which probably dates me significantly. They also resemble stenciled graffiti art like Bansky's.
Perro Del Mar ("Dog of the Sea") is kind of a derpy-looking Corgi. Humpy Humpy is a tough-as-nails, cigar-smoking rabbit looking for a fight. Hann Zomer is a rooster.
Eyesore of the Week – Route 2 Brews Monkey Junk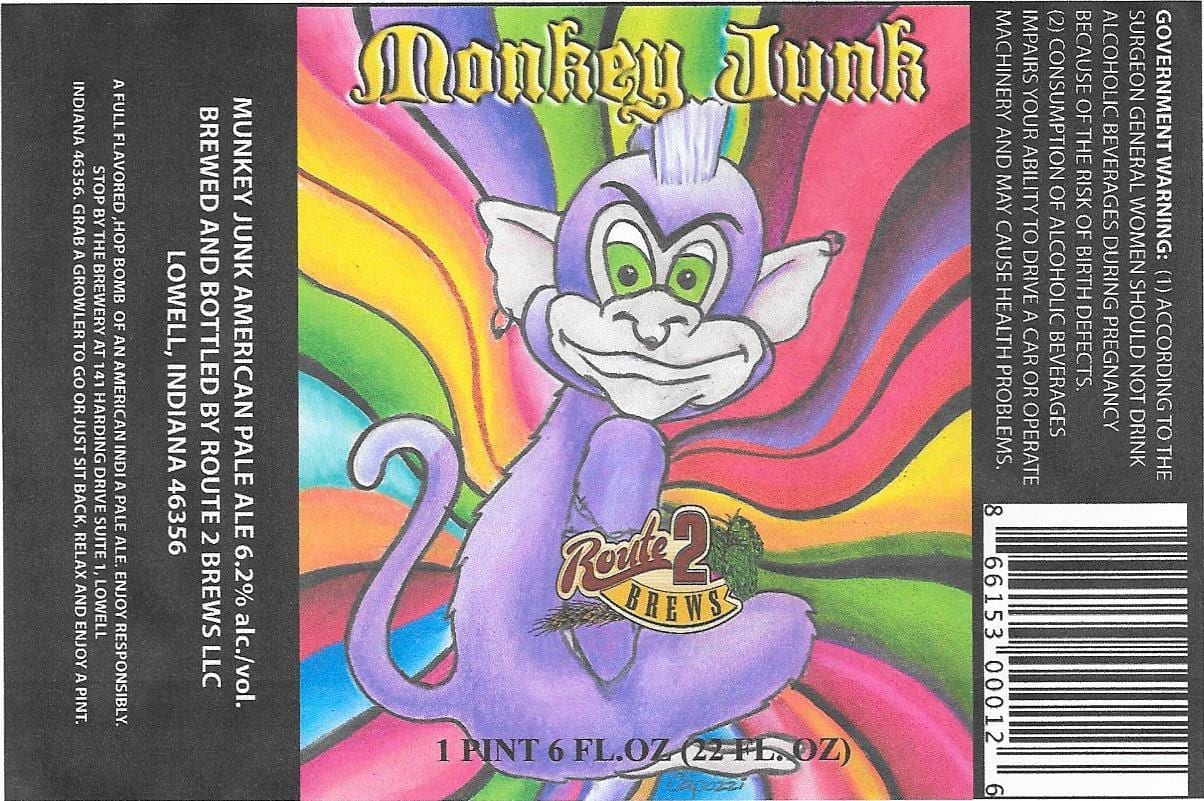 I see a lot of monkeys on beer labels – almost more than redheads. This is not my favorite.
I'm not going to beat this one to death because it speaks for itself, but as always, I find it pretty astounding that this made it to print. The artist, "Capuzzi", did see fit to sign it, so I assume there's some pride intended in this image violating our eyeballs. What really bothers me is I feel I've seen this image before – like I should know the reference or origin of this mutant monkey.
I do have a couple of questions, though: Is the beer is called "Monkey Junk" Or "Munkey Junk"? Does this edgy monkey have a barbed wire armband tattoo? Did Route 2 try to cover the barbed wire tattoo up with their logo? Or was this monkey doing something with his "junk" that the logo is censoring?
Label images research made possible using the highly recommended LabelVision search tool at ShipCompliant.