The first three in a series of American city-themed labels for Coors Light have been registered with the Alcohol and Tobacco Tax and Trade Bureau. They feature New York, Miami, and Atlanta. Unlike the recent Miller High Life Artists Series, none of these gives credit to the artist.
All of these are presumably for cans. Miami and Atlanta are made for 16 oz containers. Miami's seems to be part of a four-pack. New York's label, on the other hand, is for a 24 oz container.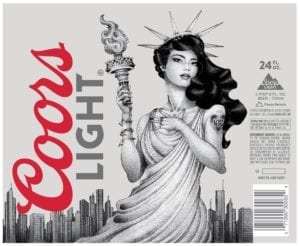 The New York Coors Light label is the only one of the three that does not feature a worms-eye view of landmark buildings. In fact, the word New York does not even appear on this label in the same manner as the others. I wonder if they are not all from the same series.
Instead of buildings, we have a modern take on the Statue of Liberty complete with jewelry accessories and an NYC tattoo. She's even rendered in a bit of a tattoo flash art style, I think. It wouldn't surprise me if she were indeed created by a tattoo artist. I'm confused why the face is handled so thoughtfully, even realistically, and yet she has cartoony, pointy elbows.
The labels for Atlanta and Miami seem to be 3D-generated images of iconic buildings from their respective cities. The are rendered in grey with blue accents. Each has a similar layout in how the buildings are arranged and indigenous trees are even worked into them.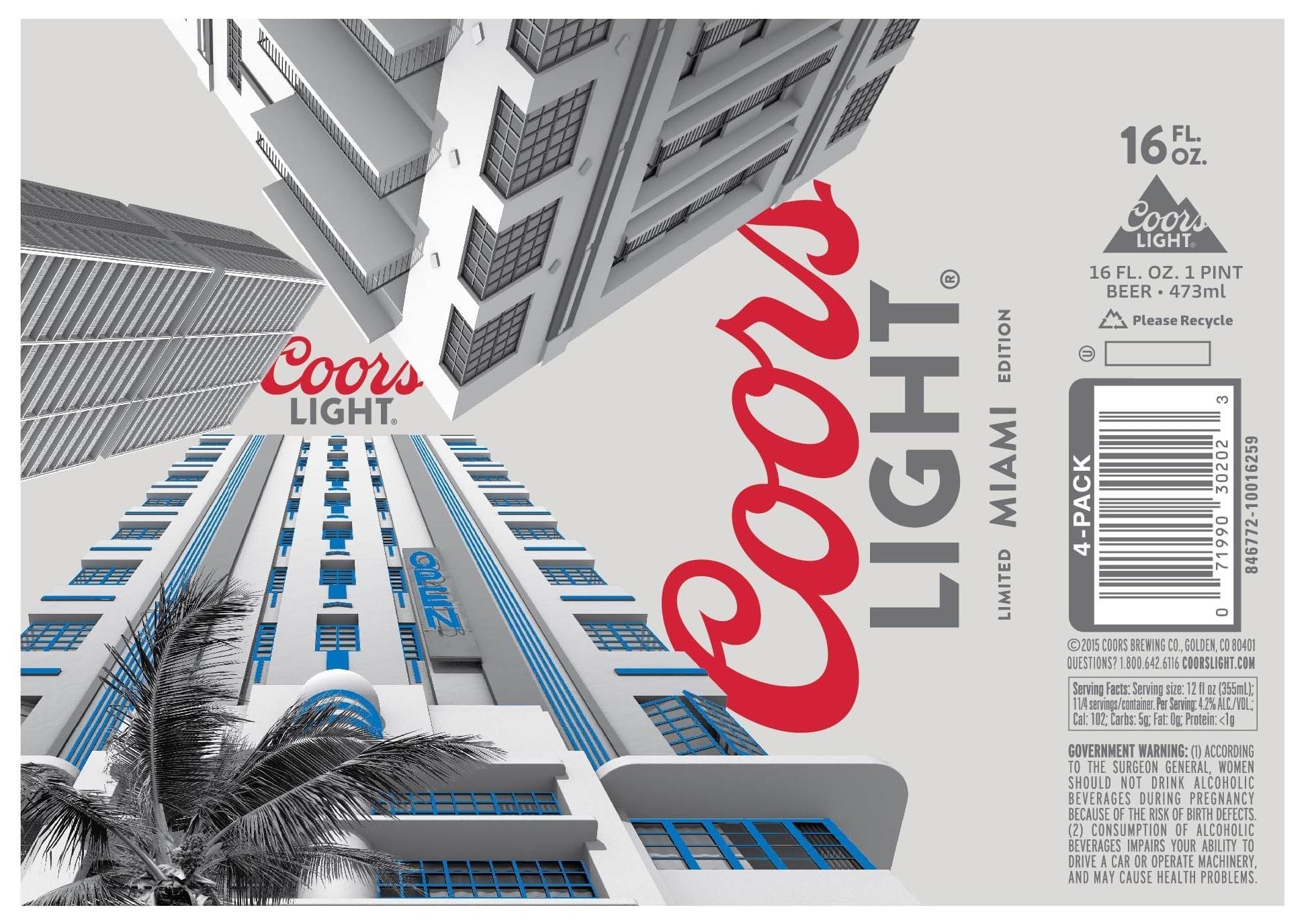 If I had to guess, I'd say we'll probably see more of these labels featuring buildings for more cities. Perhaps New York will see an entire series of their own.
I will certainly update this post as more of these labels surface.
Label images research made possible using the highly recommended LabelVision search tool at ShipCompliant.