Is Hydra Beer Company a new imprint of Sprecher? I'm not sure, but they registered these labels this week, and they are kick ass!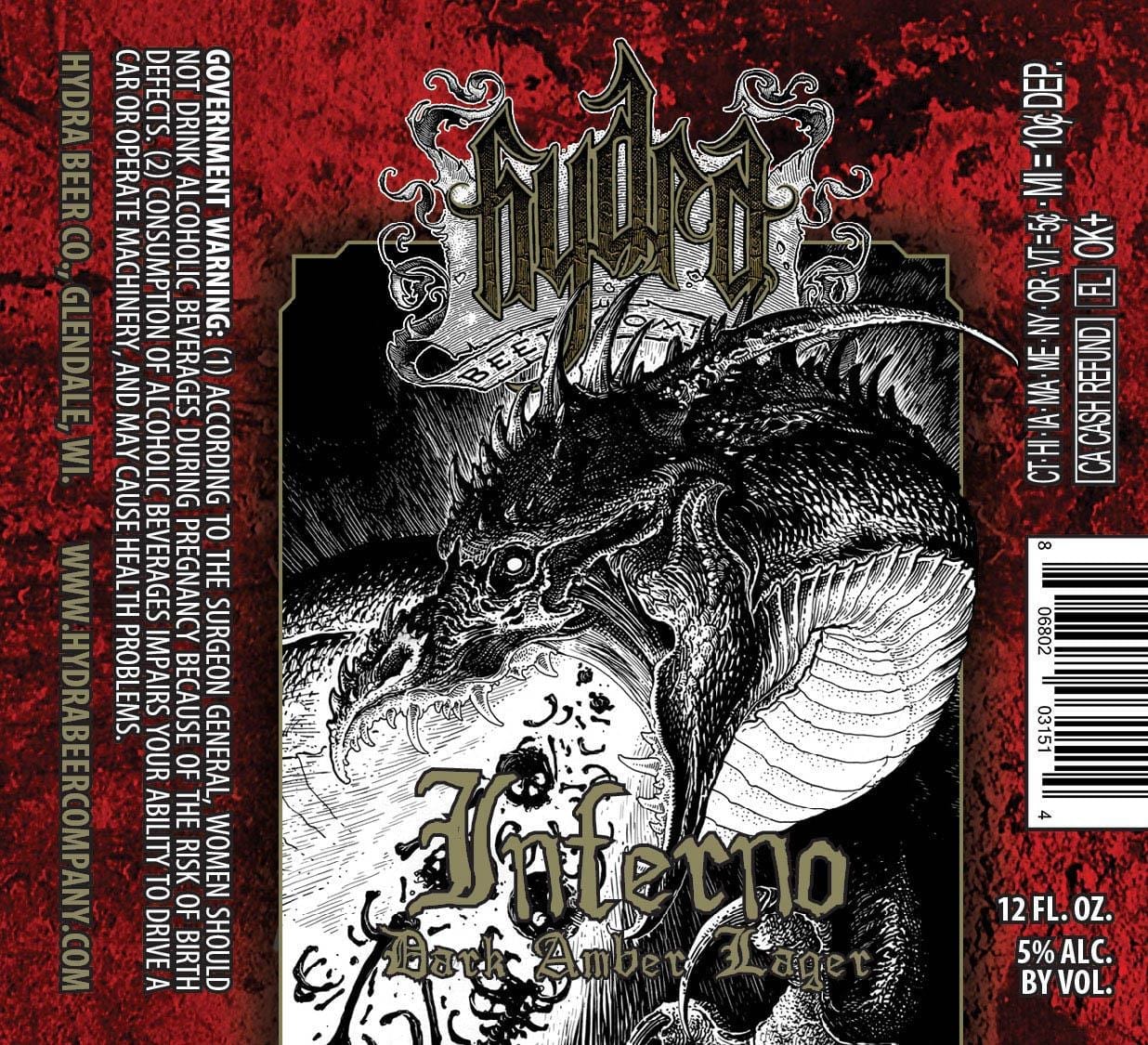 There's a website address on these labels to a site that doesn't exist. Is Sprecher attempting to add a little Metal to their offerings without affecting the soda labels? I guess we'll have to wait and see.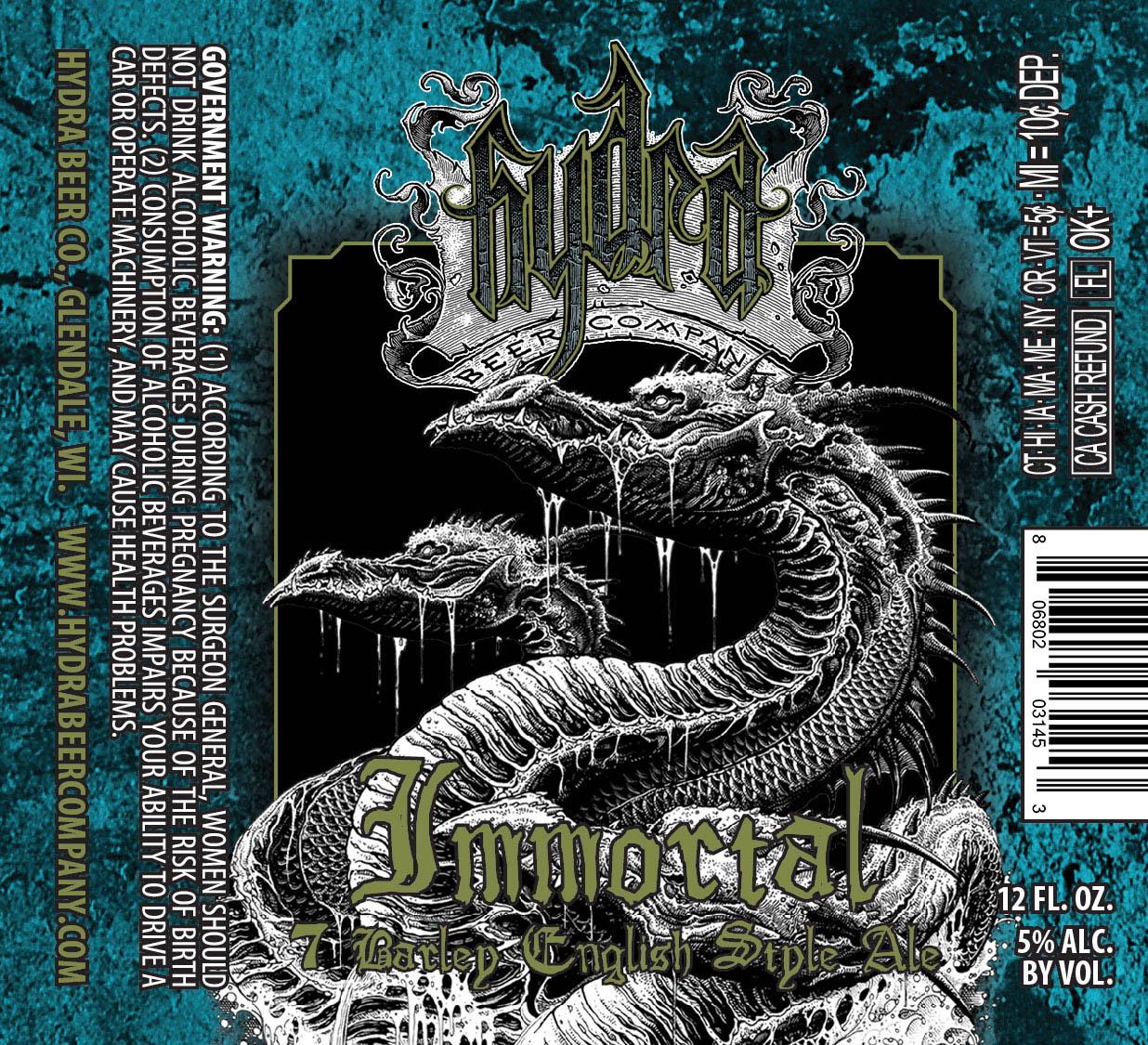 The pen-and-ink illustrations of both these labels are clearly from the same artist make my little Dungeons and Dragons heart throb! The detailed linework is amazing. It seems like the artist also created the logo which is incorporated perfectly into the layout.
Inferno is my favorite. It's simply a gorgeous dragon. I love that he's belching up the bones of his latest (human) meal.
Which is not to say that Immortal isn't a top-notch illustration as well. It's just, you know… Dragon > Sea Serpent.
My only criticism of these labels is the design and layout. I am not a fan of the blue and red backgrounds. I find the color saturation to be very distracting and the texture to steal away from the thunder of the art. I also think that the beer names are placed poorly and cover up too much of the action. Did you even see the third serpent head on the Immortal label? He's hiding behind text. Same goes for the Inferno label – why call a beer "Inferno" and then cover up the objects being burned?
I will reach out to Sprecher to find out more about these labels and update this post accordingly. This post has been updated with THREE MORE awesome labels as well as this response from Sprecher:
@beerlabelsart Brandon Holt from Minneapolis.

— Sprecher Brewery (@sprecherbrewery) March 24, 2015
Buy Sprecher Root Beer from Amazon
[easyazon_block add_to_cart="yes" align="center" asin="B00LYR1ZIY" cloaking="default" layout="right" localization="default" locale="US" nofollow="yes" new_window="yes" tag="beelabart-20″]
Label images research made possible using the highly recommended LabelVision search tool at ShipCompliant.