Having interviewed dozens of beer labels artists, there is one question we get so consistently, it would be stupid for us to ignore it: "How can I get a print of that label?" In the past, there wasn't much we could do. That's all changed thanks to BeerPrints.com!
You Thirsty Bastards readers have made their voices heard, now WE want to know, "What Do You Want On Your Wall?"!
Tell us which label you want hanging up in your home and you could win FREE BEER AND BEER PRINTS!
Just fill out the survey below and tell us the name of the Brewery and their Beer Label that you would like to see hanging on your wall.* We'll take the most popular entries to those breweries and tell them their fans demand their label art on their walls! We'll also pick two random entries to be awarded gift cards from Tavour.com and/or BeerPrints.com.
---
Grand Prize – Free Beer and Free Art!
One $150.00 Gift Card from Tavour to spend on new and hard-to-find, independent craft beers available across the U.S.**
AND
One $100.00 Gift Card to BeerPrints.com to spend on great beer label art for your home
$250 Value!
---
Second Prize – Free Art!
One $100.00 Gift Card to BeerPrints.com to spend on great beer label art for your home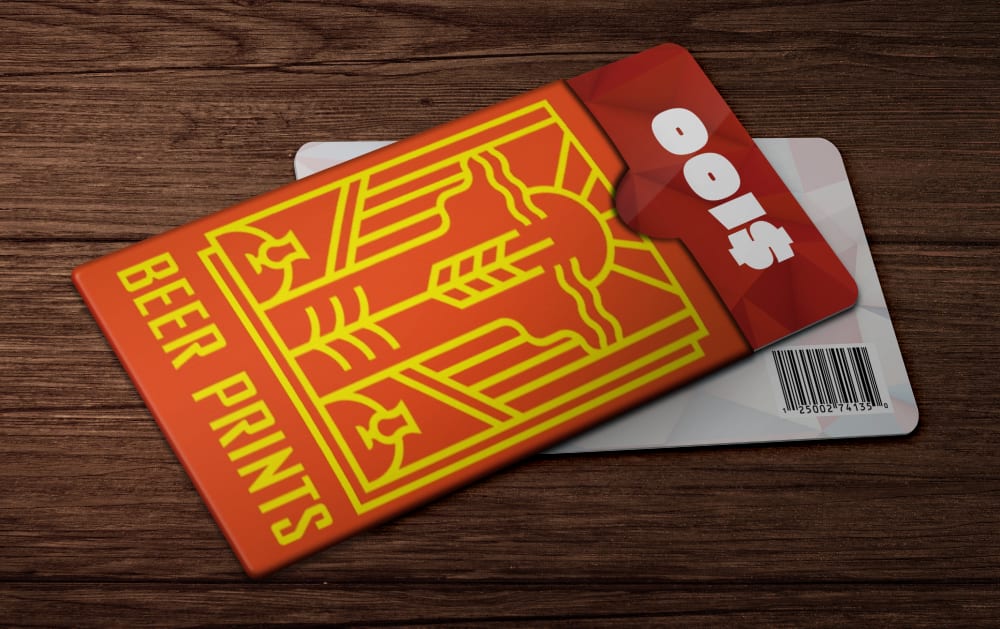 ---
Winners will be announced on or after Sunday, 13 December, 2020.
Terms and conditions of this giveaway
Haven't heard of Tavour? Check out our review and find out why we think it's the best way to get craft beer delivered to your door.
*Note: This survey is for information purposes. Your opinion and preference in answering this survey does not factor into the awarding of any prize. We will take our requests to the breweries, but it is up to them whether their labels become art available for purchase at beerprints.com. That said, we would love it if you would eventually be able to buy your favorite print. That's why we're here!
** In the event that Tavour.com does not ship to the state of the winner of the Grand Prize, an Amazon Gift Card of the same value will be awarded instead.